Version 2.3.0 provides new advanced reporting tools
We are pleased to announce version 2.3.0 of Pro Delivery Manager. All accounts have been upgraded to this version.
This release brings a new module to the admin system called "Reports."
By default, all users with access to the "Settings" module have been granted access to the new "Reports" module. Please use the Settings module to grant access to additional users. Note that reports are limited to the branches that users have been given access to.
Features of new "reports" module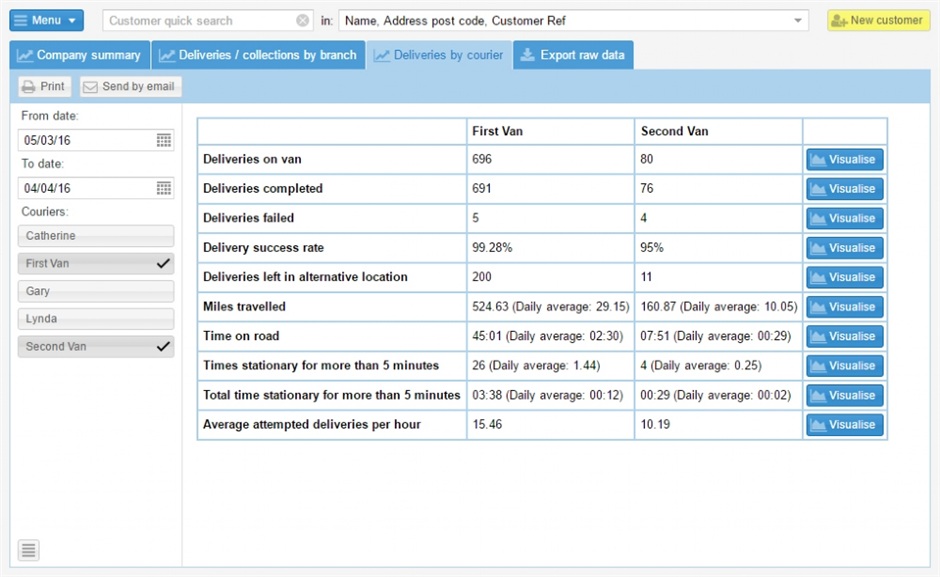 Customisable reports
Customised reports can be generated by selecting the date range and branches/couriers to include.
Reports can be viewed on-screen, printed or sent by email.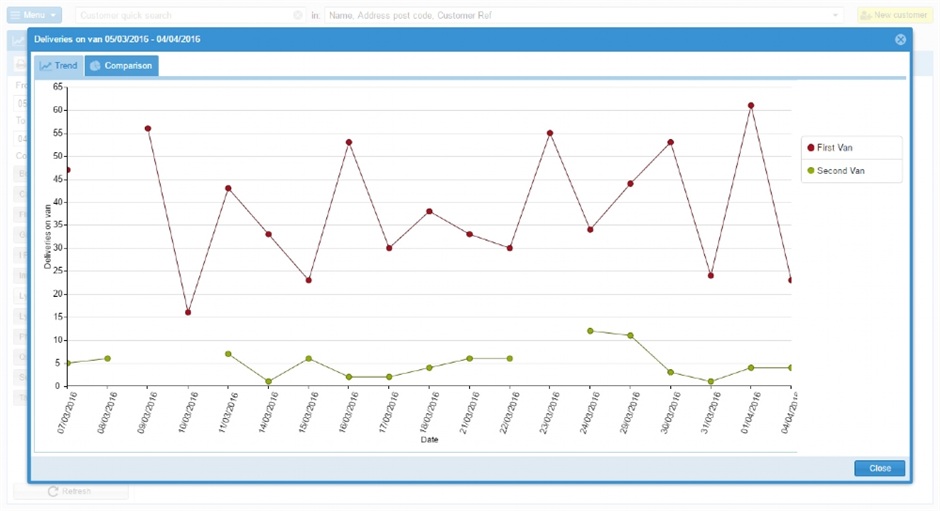 Charting trends
Use the "visualise" button to view selected data as a line graph. This visualisation of data allows you to quickly spot developing trends and potential problems with your delivery service.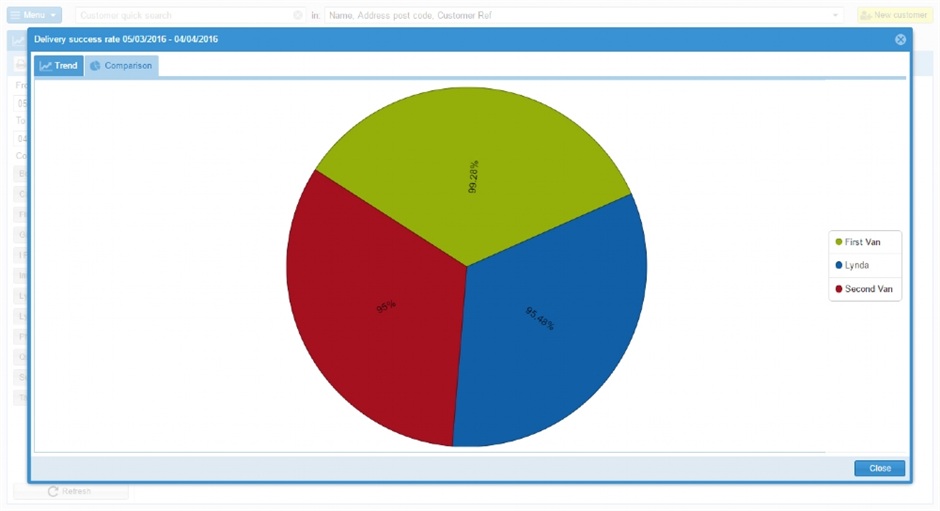 Compare performance
Comparison charts allow you to visually compare the relative performance of selected branches or couriers.