App version 1.3.3 now available
We are pleased to announce the release of a new version of our app. This new version is available now available for Android devices. The updates will be available in the iOS version shortly.
Here is an overview of the new features: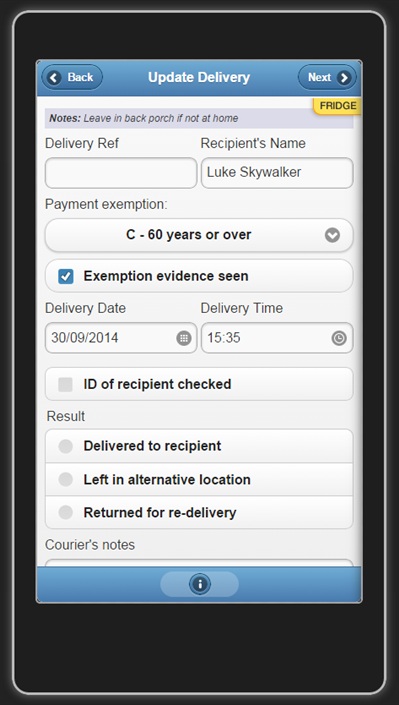 Payment exemption recording and tracking
A payment exemption category can now be selected when scheduling a delivery or when recording the delivery outcome. The selected exemption category is saved against the patient record so that the category is pre-selected on future deliveries.
The recipient signature screen has also been updated to show the name of the recipient and to highlight the payment exemption category and if the delivery contains controlled drugs. This enables recipient signatures to be used as confirmation of payment exemption and acceptance of controlled drugs. For this reason the recipient signature screen has now been placed after the delivery details screen.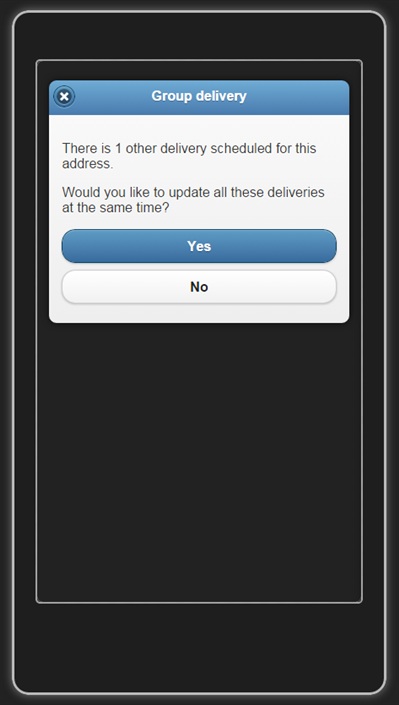 Delivery grouping for care home deliveries
As a result of your feedback we have added a feature that allows multiple deliveries to the same address to be updated simultaneously.
This is a particularly useful feature for pharmacies that regularly deliver to care homes. Now your driver only needs to get one signature for delivery to multiple patients. This should be a big time-saver.
Camera and SMS support detection
The Android version is now able to detect whether your device can send SMS alerts and whether it has a built-in camera capable of scanning barcodes. If the device does not support a feature that feature is disabled in the app.
This improvement means that devices that do not have a camera can now install the latest version of the app.
Improvement to SMS notifications
Previous versions of the Android app could not send SMS notifications to customers whist the device was connected to a WiFi network. This limitation has now been removed. As long as the device is in mobile coverage area it will send SMS notifications regardless of whether the device is connected to a WiFi network.
To get the latest version, simply update your app via the Google Play store. Check this page to see when the iOS version becomes available.