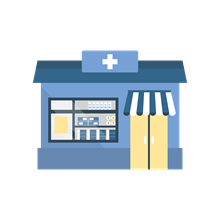 For Pharmacy
Specify the deliveries that contain controlled drugs, require confirmation of ID and additional courier signature, and add tags to identify deliveries containing "fridge" items. The mobile app has a built-in barcode scanner which enables barcodes on non-ETP prescriptions (which are typically used on Welsh NHS prescriptions) to be scanned using your PDM mobile device's built-in camera. Prescription barcode scanning enables quick data entry and scheduling.
The link to the Chemist+Druggist (C+D) database makes item lookup quick and easy when creating orders too.
Read more here...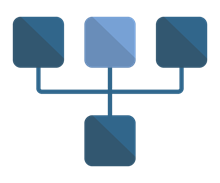 Customise Your Workflow
Functions like postcode validation, a quick-search function, customer information auto-fill, and tags make creating and managing orders easy. The Tasks module helps keep track of processes and orders - use the default tags and tasks, or create your own with fully customisable options.
Reschedule tasks and deliveries quickly and easily and make use of the task sequencing function to save time and improve efficiency.
There is even a Run Sheet, which you can create and print - or send by email - ideal for when staff need to see what tasks are due when they're offline.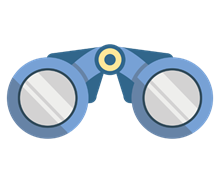 Monitor Progress
Monitor the health of orders to identify problems before they become an issue - the Tasks module makes it easy to keep track of how orders are progressing and see an order through from start to finish.
View who has been assigned tasks, whether those tasks have been completed, if there were any issues flagged, as well as the average time taken for each task and any additional notes or history - all at the click of a button.
The handy dashboard view helps you to see which tasks are due today, which tasks are overdue or running late as well as orders that have been flagged 'on hold'.
In the Tracking, Routes & Events module, user activity gives an overview of the time taken to complete certain processes.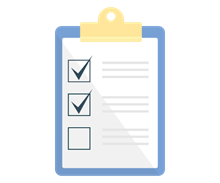 Distribute Your Workload
Allocate your workload to available personnel via user groups. For example, you can have separate groups for branch staff and couriers.
Tasks can be assigned to user groups with target task completion dates and times. Filter your view in the dashboard any time to see which group has been assigned to a task.
In the Communications module, view all of the recent status changes to orders and tasks. This is a very useful feature as it gives an overview of workflow habits and potential trends or issues with certain types of orders or tasks.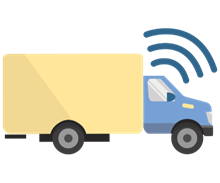 Track Your Delivery Drivers
An interactive map within PDM Web allows the depot or branch to view, in real-time, the last known location of any delivery van as well as the current location and status of each scheduled delivery. Any changes or updates to the delivery will automatically be shown.
The route taken is also displayed and each scheduled delivery is represented by a pin on the map. Points where the delivery driver stops for more than 5 minutes are highlighted.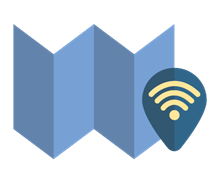 Optimise Your Routes
Route optimisation makes it easy for any delivery driver to see the most efficient route for deliveries.
Deliveries marked as 'Out for Delivery' are automatically sequenced by the optimal route (accounting for live traffic conditions and mode of transport) and numbered accordingly. The suggested sequence can be ignored or re-routed at any time.
The outcome of each delivery can be recorded in the mobile app including any notes added by the courier (see ePod).
All updates are cached in the mobile device's memory and synchronised with the web database as soon as an Internet data connection is available, so it doesn't matter if there is no network coverage for a time while making deliveries.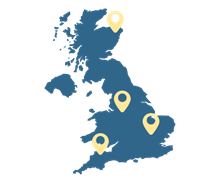 Distribution via Hubs and Regions
Support for distribution hubs and grouping of couriers by region helps to organise deliveries and routes.
User groups can help you arrange and assign tasks to your users efficiently. For example, tasks can be assigned to user groups instead of individual users. By thinking about the different roles your staff have and the different jobs that need doing, setting up appropriate user groups speeds up the process of assigning tasks helping your business to keep deliveries and distribution streamlined.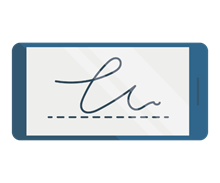 ePod
The outcome of each delivery is recorded by the delivery driver in the mobile app. This includes the exact time of delivery, a record of the items included, any notes added by the driver/courier and the recipient's signature. This information is synchronised with PDM Web and will show in the order history for future reference.
Using a mobile device in-store as a signature capture pad is a popular option. The customer signature is captured and is instantly transferred to PDM Web.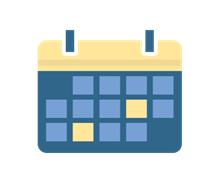 Built-in Scheduler
For orders that go out on a regular basis, it's easy to automate the process using the in-built scheduler.
For example, if deliveries are made to a customer on a weekly or even monthly basis, those deliveries can be automatically scheduled on PDM Web. Use the on-screen calendar to select a date to schedule a delivery. Or, from within an order you can select 'Repeat Order' and schedule how often that particular order needs to be automatically generated. The schedules can be viewed and/or edited at any time.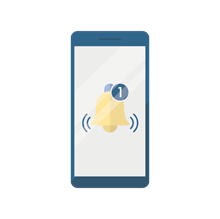 Real-Time Delivery Status Updates
Write a customised message to send to your customers by email or SMS text message to let them know when a delivery is scheduled and when its status is updated. 
Optional tracking links allow customers to view the status of their delivery in real-time, including the estimated time of delivery.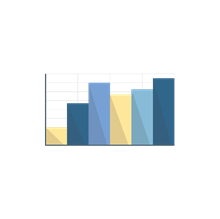 Reporting
PDMs powerful Reporting module allows you to drill down into the various metrics, providing insight into the performance of your order fulfillment process and easily identifying areas for improvement.
Comparing staff performance across multiple branches has never been easier!