Watch the Video
Reports
PDM Web comes with advanced reports that allow you to see at a glance how your order fulfilment service is performing in key areas, allowing you to identify areas for improvement.
To view your reports, simply open the Reports module from the main menu.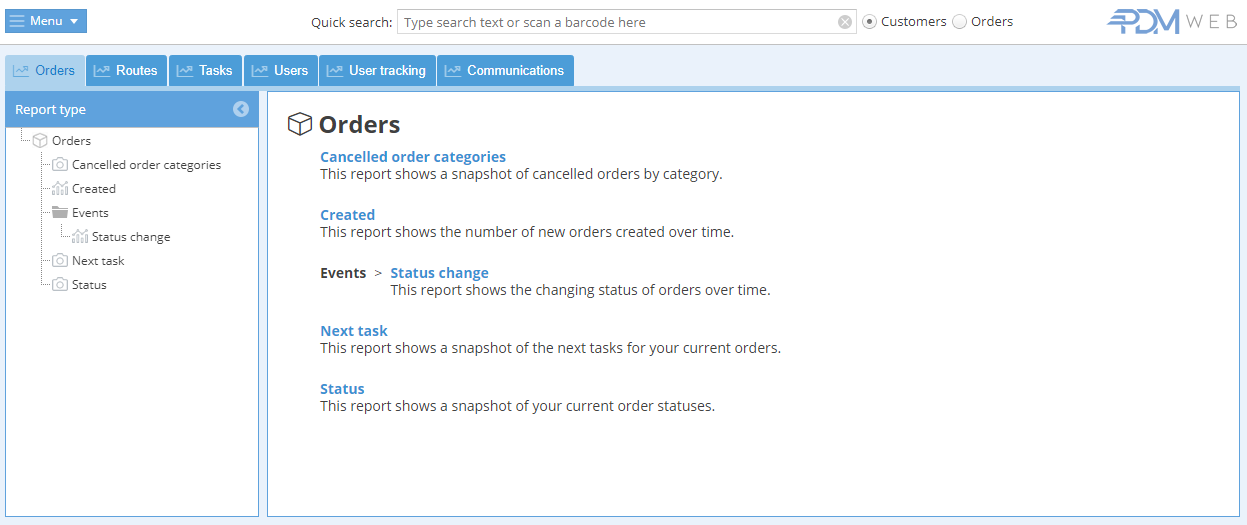 Reports are organised into six categories:
Orders
Routes
Tasks
Users
User tracking
Communications
Click on a tab to select the category that you want to view. You will see a summary of the reports available.
Then choose a report from the list in the menu on the left.

 
Once you've selected the report you can choose how the information is grouped, switch axes, and choose whether it's displayed as a sum or a percentage.


You can also select the period that you want to view. When selecting the "Week" or "Month" periods you can see the breakdown of daily totals by expanding the group - just click the + to expand it, or double-click on any figure to see the data behind it.
To reorder any of the preset columns, just click on them. An up arrow ⬆ indicates ascending order and a down arrow ⬇ indicates descending order.

A summary of what this report is showing you appears at the bottom of the page.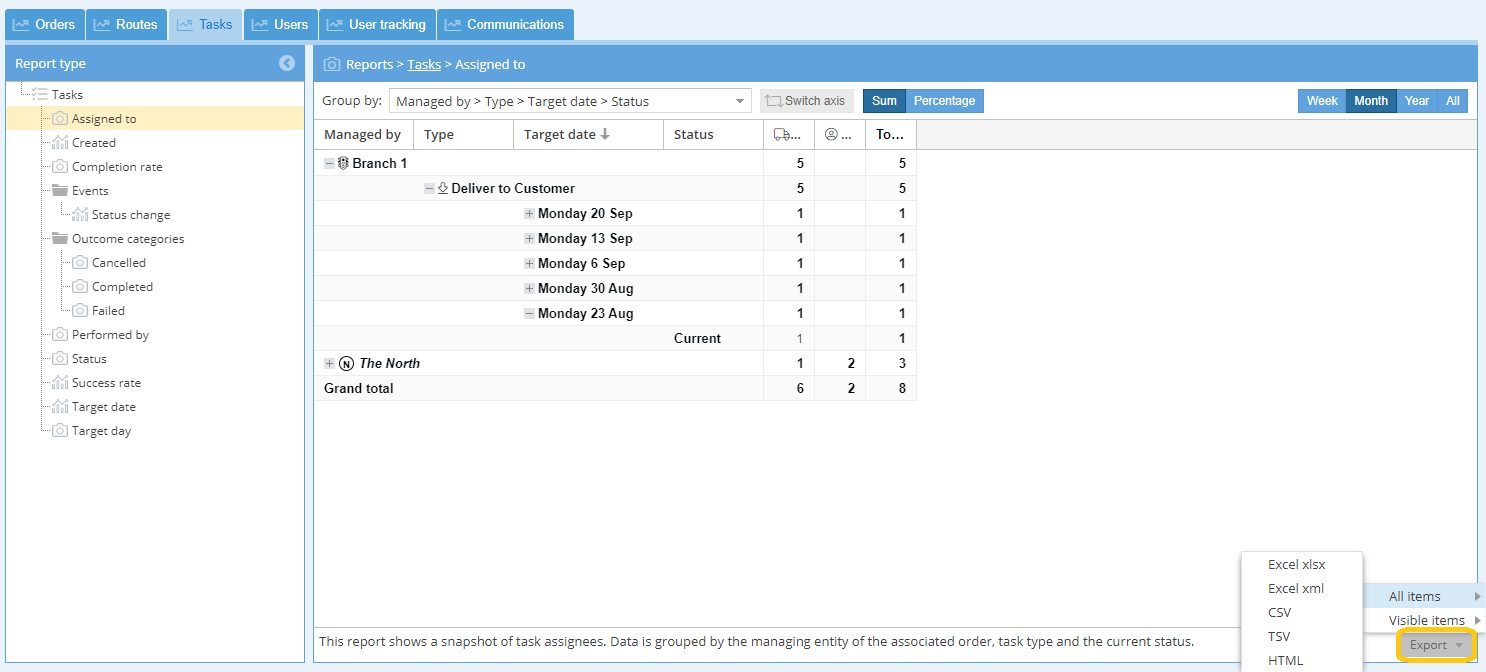 You can export the report by clicking the Export button in the bottom right corner. Select whether you want to export All items - all totals even if they're not visible on the screen - or just the Visible items - the ones that are visible on the screen at that moment.
Reports can be exported as Excel (XLSX, XML), CSV, TSV, and HTML formats.