Reports
PDM Web comes with advanced reports that allow you to see at a glance how order fulfilment service is performing in key areas, allowing you to identify areas for improvement.
To view your reports, simply open the Reports module from the main menu.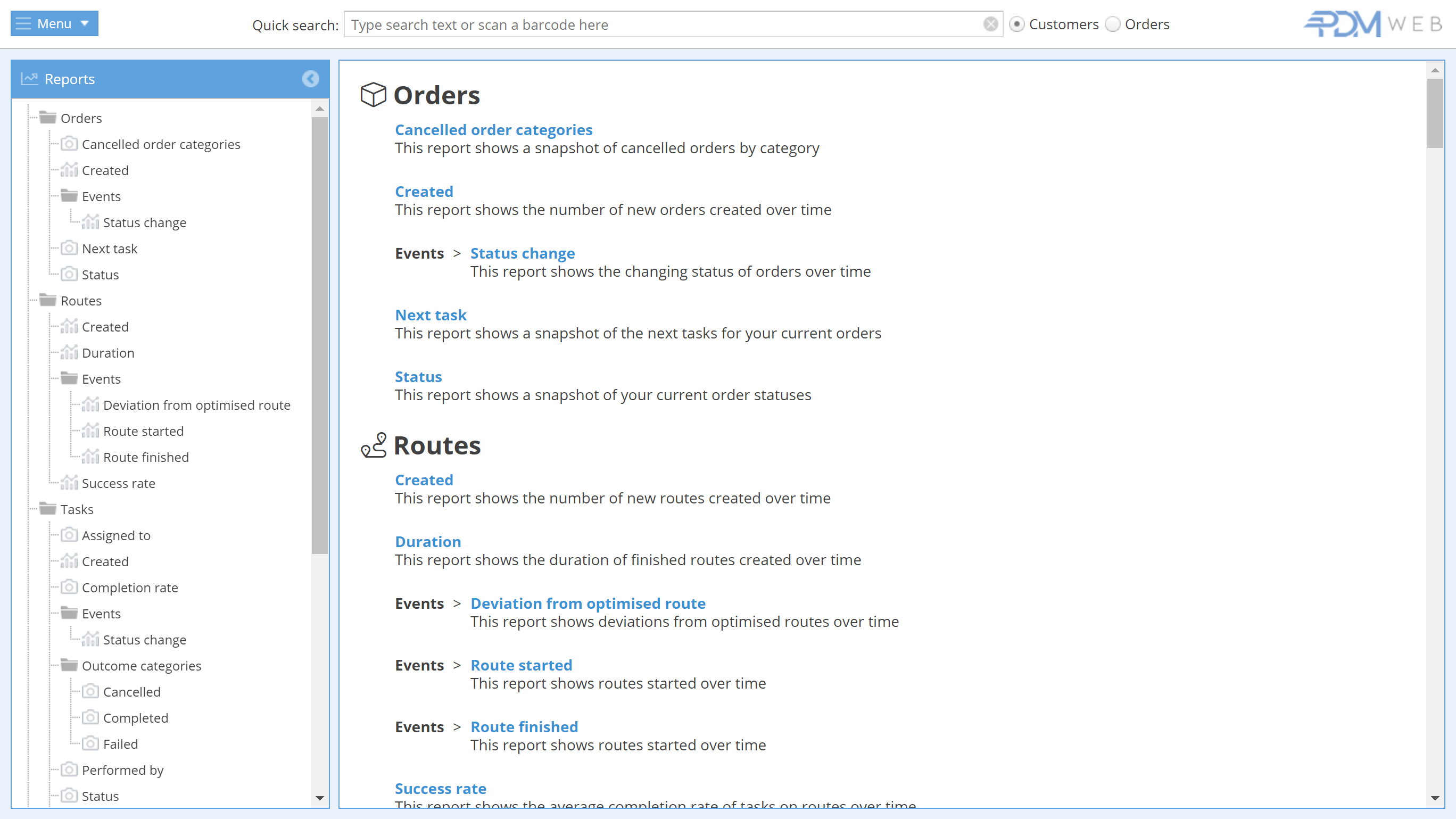 Reports are automatically created for six categories:
Orders (e.g. cancelled orders, created orders, status changes)
Routes (e.g. created routes, route duration, success rate)
Tasks (e.g. assigned tasks, completion rate, failed tasks)
Users (e.g. created users, users logged in, login duration)
User tracking events (e.g. stoppages by count, location, and duration)
Communications (e.g. created emails, created SMS)
Click on the report that you want to view, and you'll see a summary of the relevant information.

You can then switch axis, choose how the information is grouped, and choose whether it's displayed as a sum or percentage. 
You can also click on the + next to any group to expand the report and see more information.