Signature Requests
When completing a task in PDM Web that requires a signature, you can send a request to the app to capture the customer or user's signature.
Simply click on 'Signature: Capture...' and select 'Via PDM App'.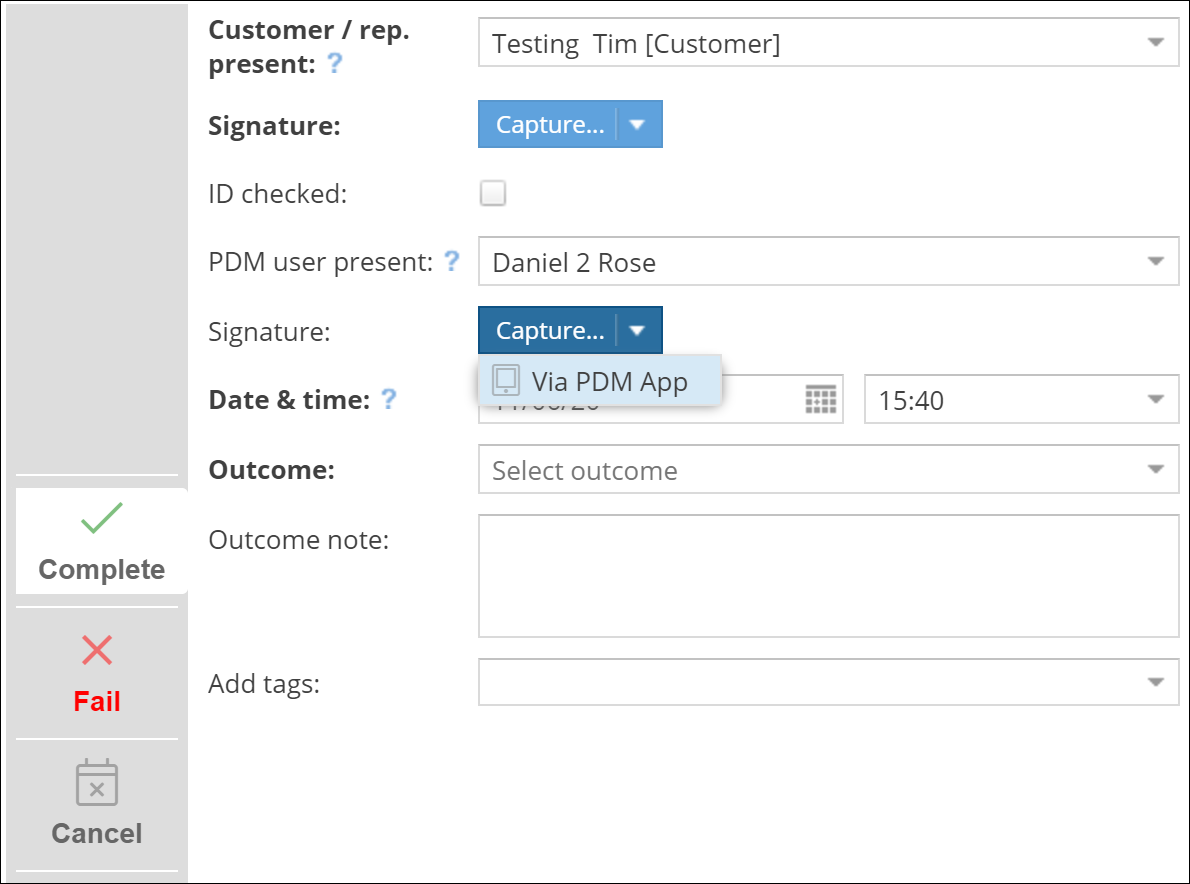 The request will be sent to any PDM App users who have access to the appropriate entity, appearing in the 'Signature requests' screen.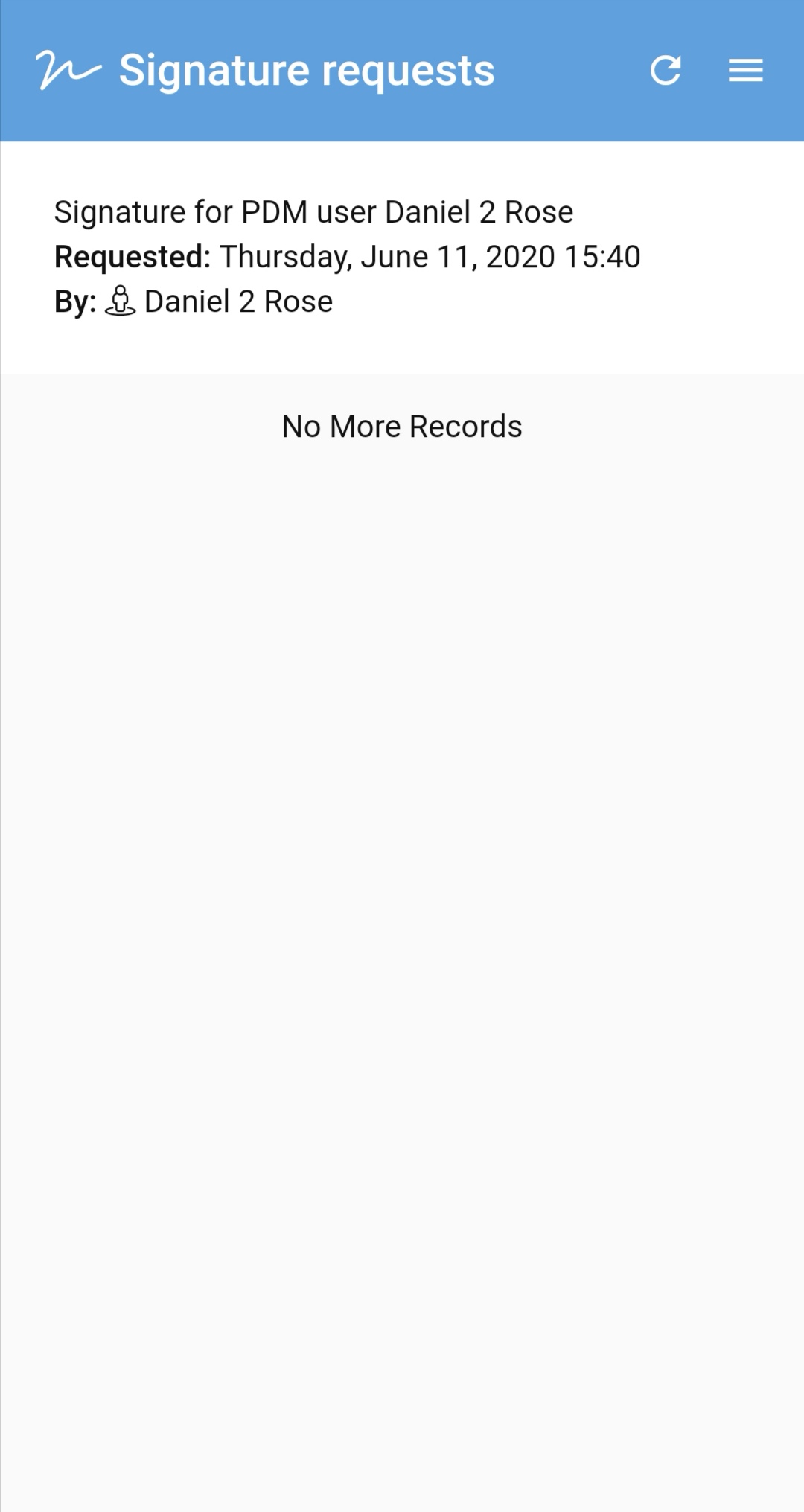 Tap on the request, then capture the signature using your mobile device. Tap 'Clear' if you need to try again, or click 'OK' to submit the signature.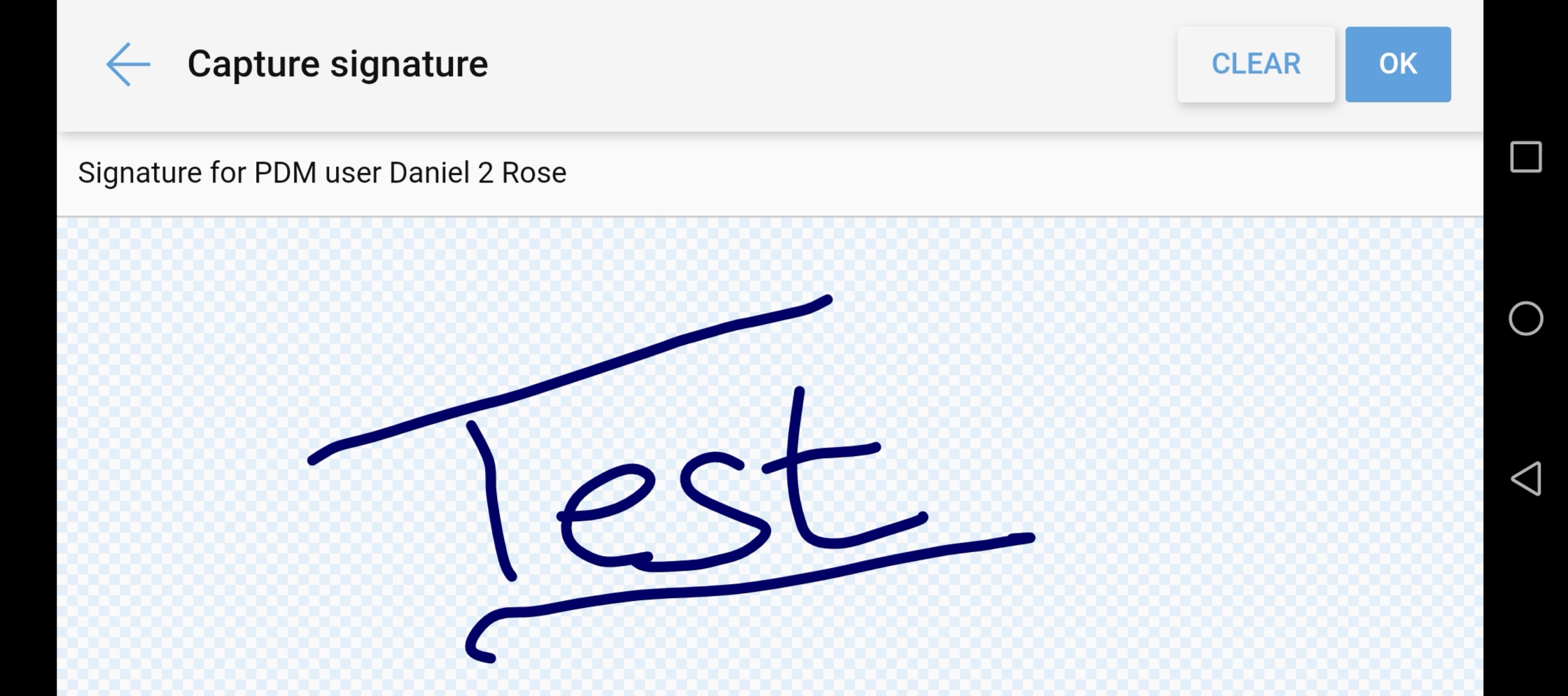 The signature will automatically be saved and linked to the task.