Watch the Video
My Routes
In the My Routes screen, you can see tasks that are on a route assigned to you.

To add tasks to a route, select the tasks in either My Tasks or Unassigned Tasks and tap ROUTE.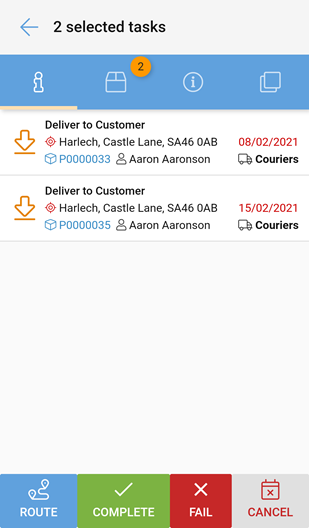 Here you'll see any existing routes that you can add your tasks to, or you can create a new route.
Name the route by typing in the Label field or leave it blank to let the app name the route using the current date & time.
Select which start and end locations to use.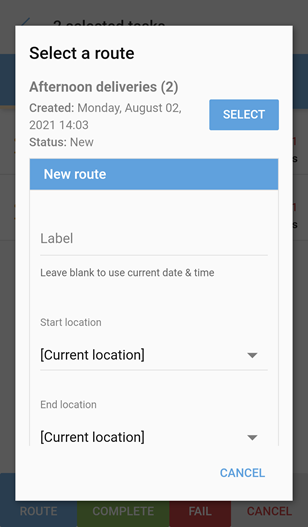 If there is more than one incomplete route, use the drop-down list within My Routes to select a route.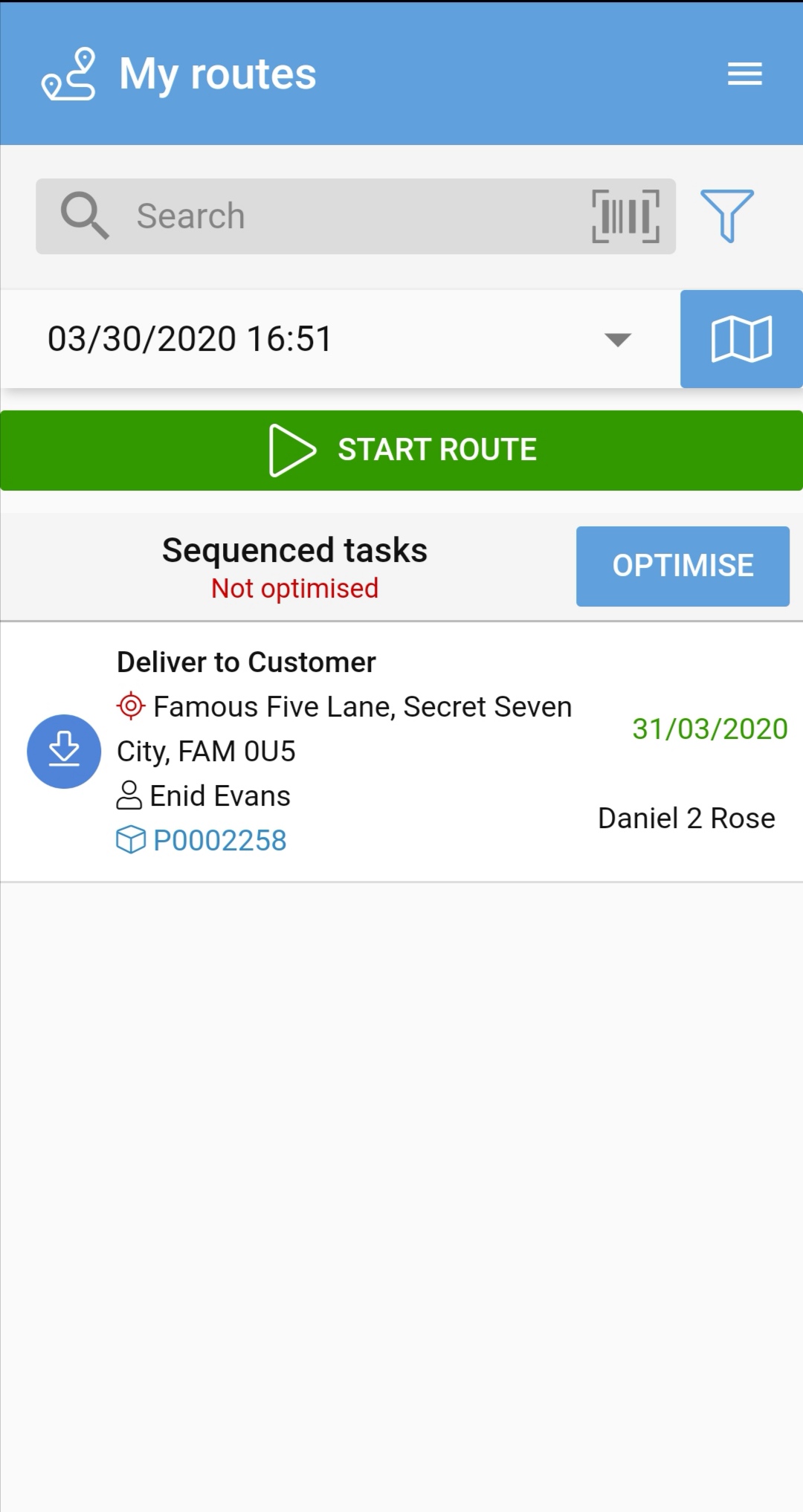 Tap the Map icon

to see the physical locations for the tasks on the selected route.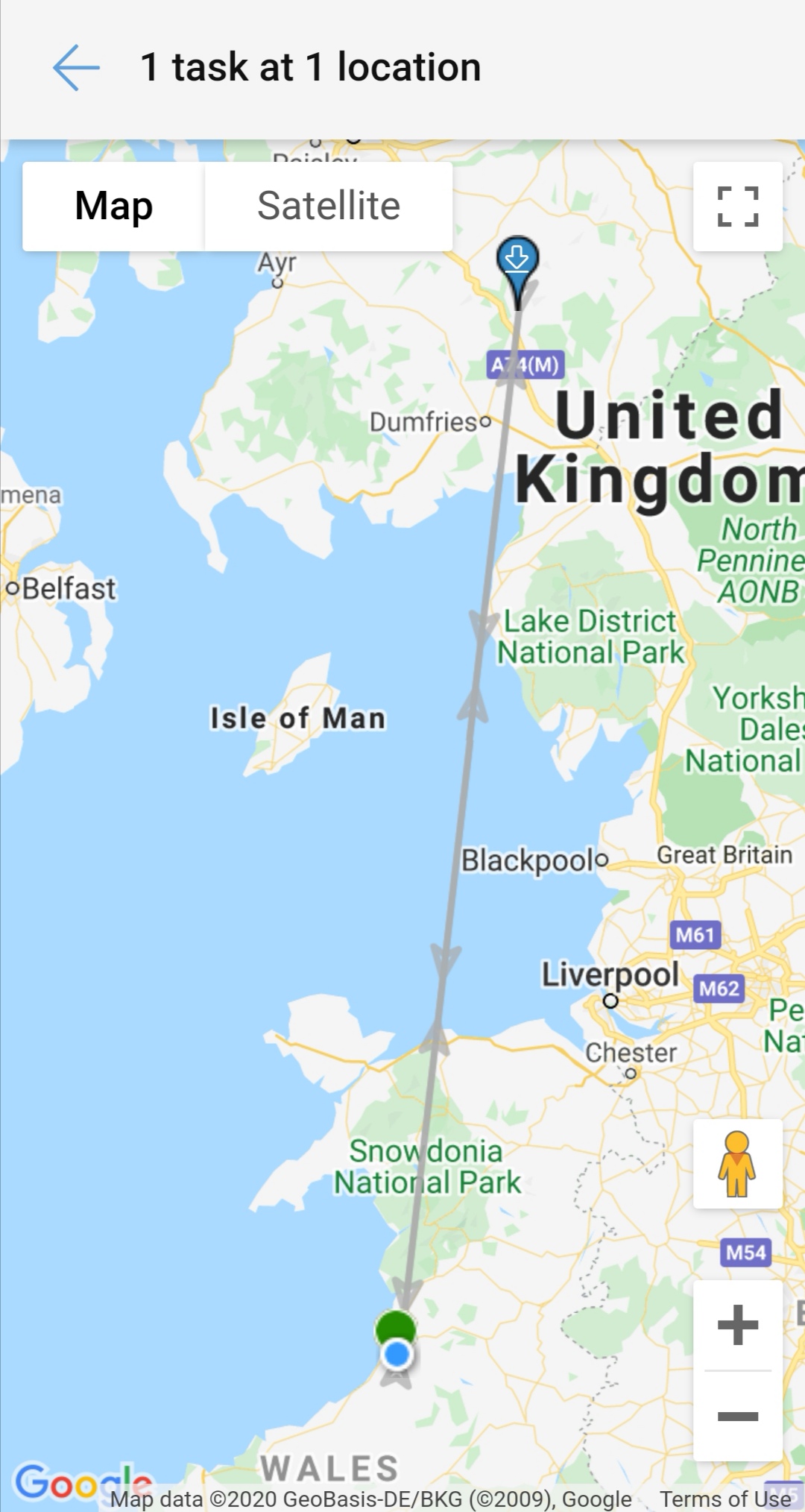 While this shows the location of tasks, optimising your route to plan your journey is still needed.
Tap OPTIMISE to see the options.
Confirm how you'll be travelling and whether you want to avoid tolls or highways.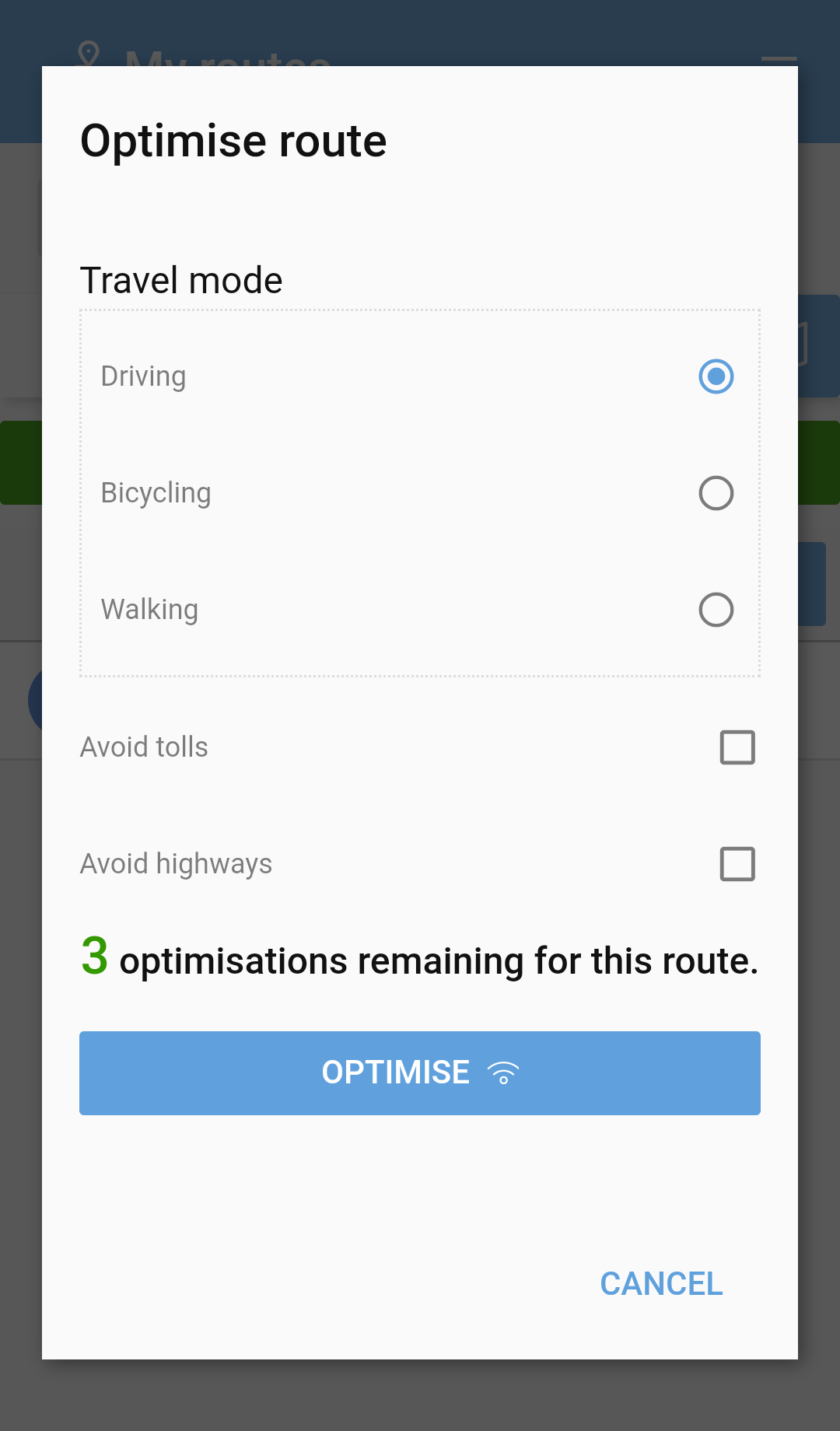 Tap OPTIMISE.
The task list is updated to place the tasks in the order that follows the optimised route.
Now that you've optimised your route, let's take a look and see what your route looks like now.
Tap the Map icon

again to preview the route.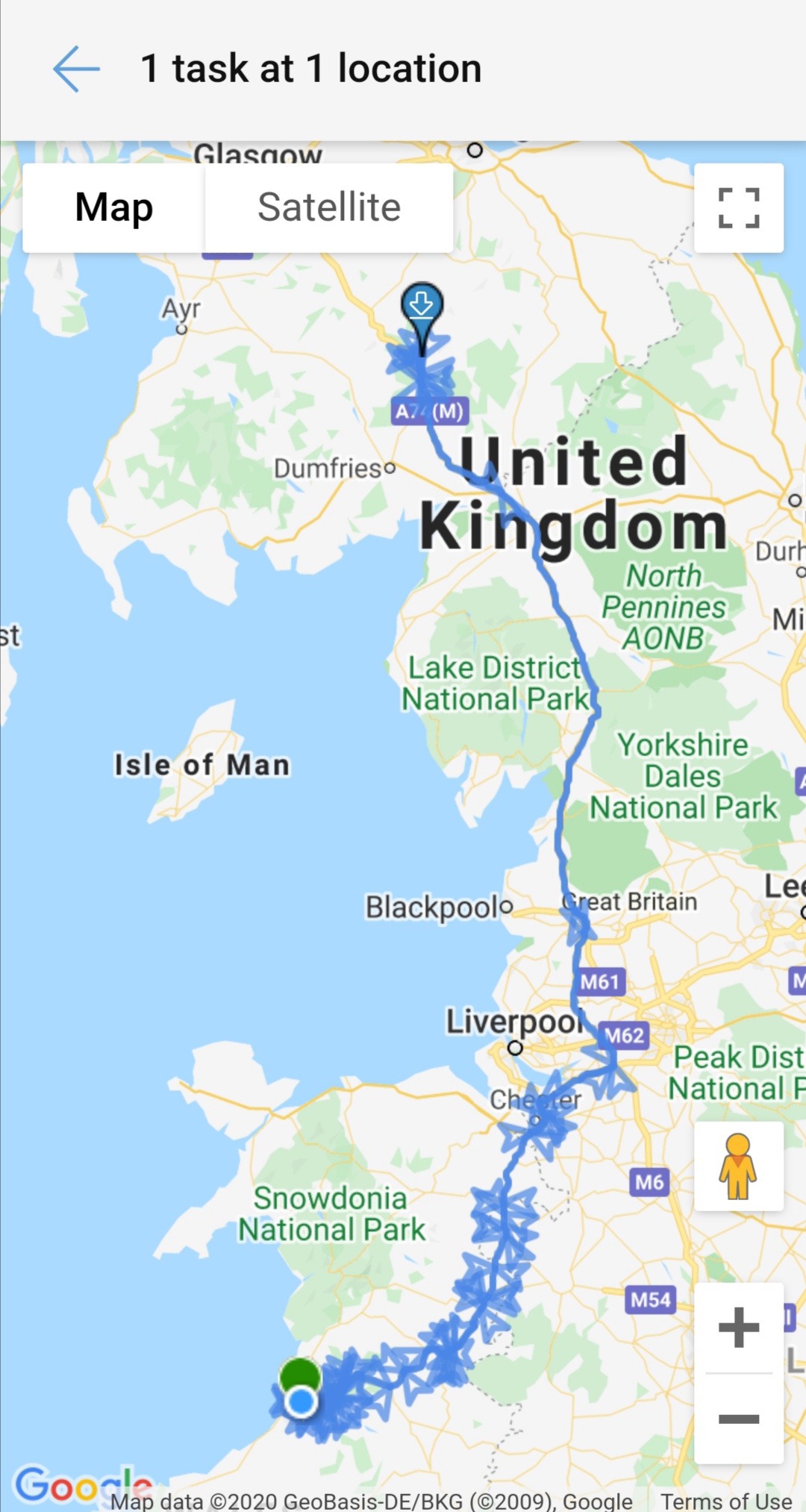 The app will automatically work out the optimal route for carrying out your tasks.
Tap START ROUTE.
To view more details about the tasks on the route, just tap on them.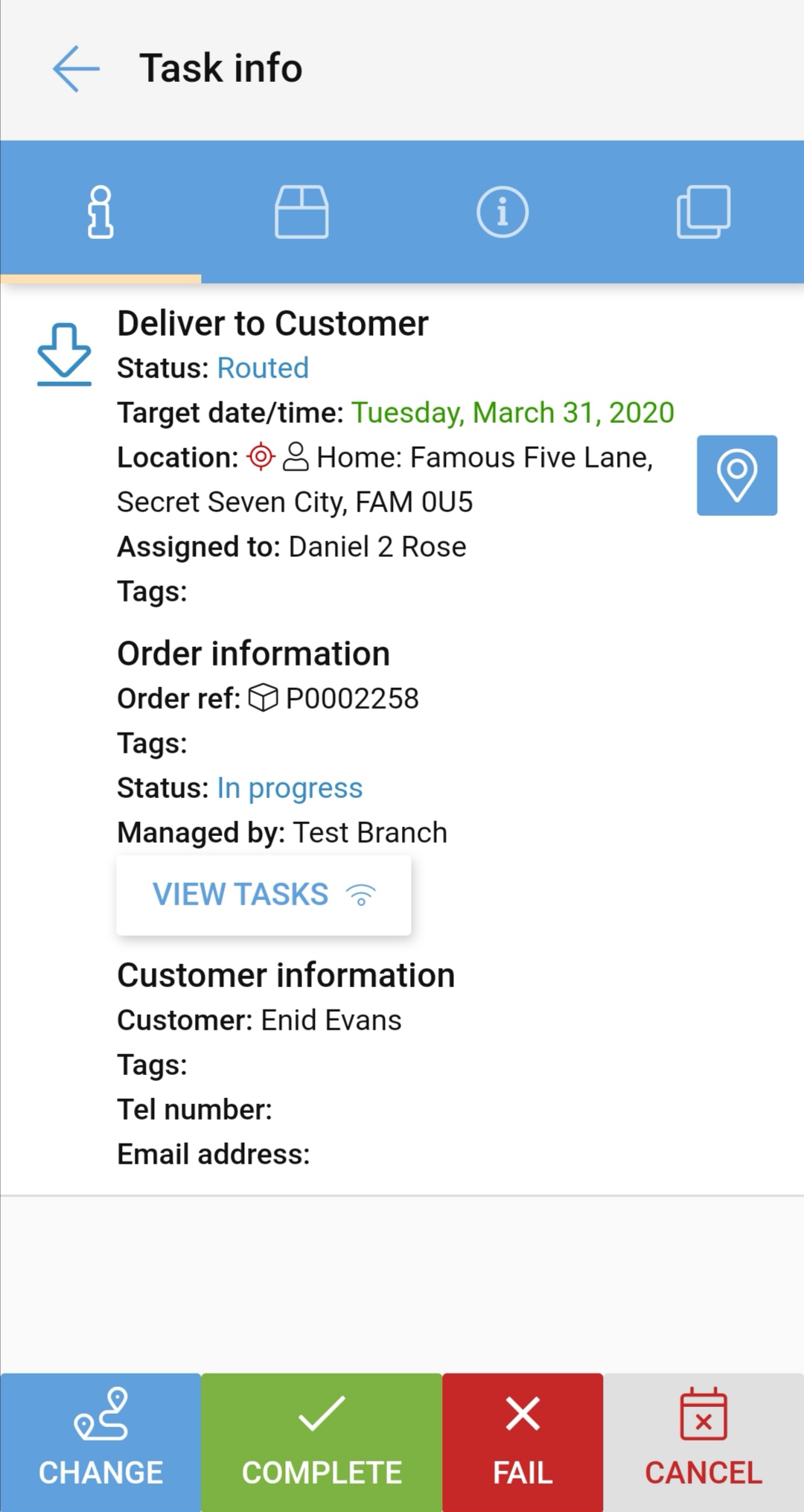 To get directions, simply select the task on the map, tap the pin icon 

next to the location within the task and select DIRECTIONS.
Open the directions in the app of your choice.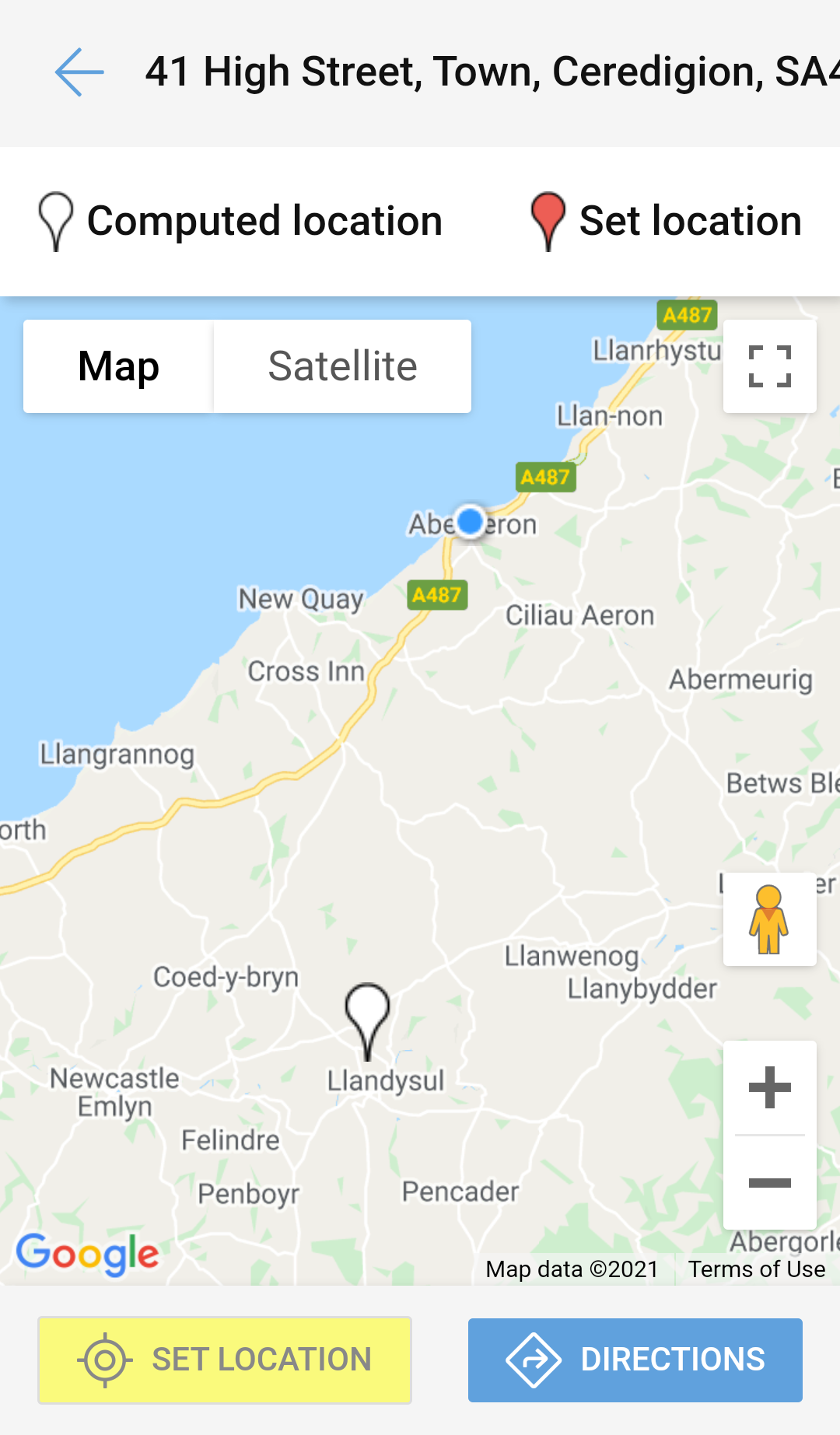 Along with all the task information, you can also view order and customer information here, as well as marking the task as Completed, Failed, or Cancelled.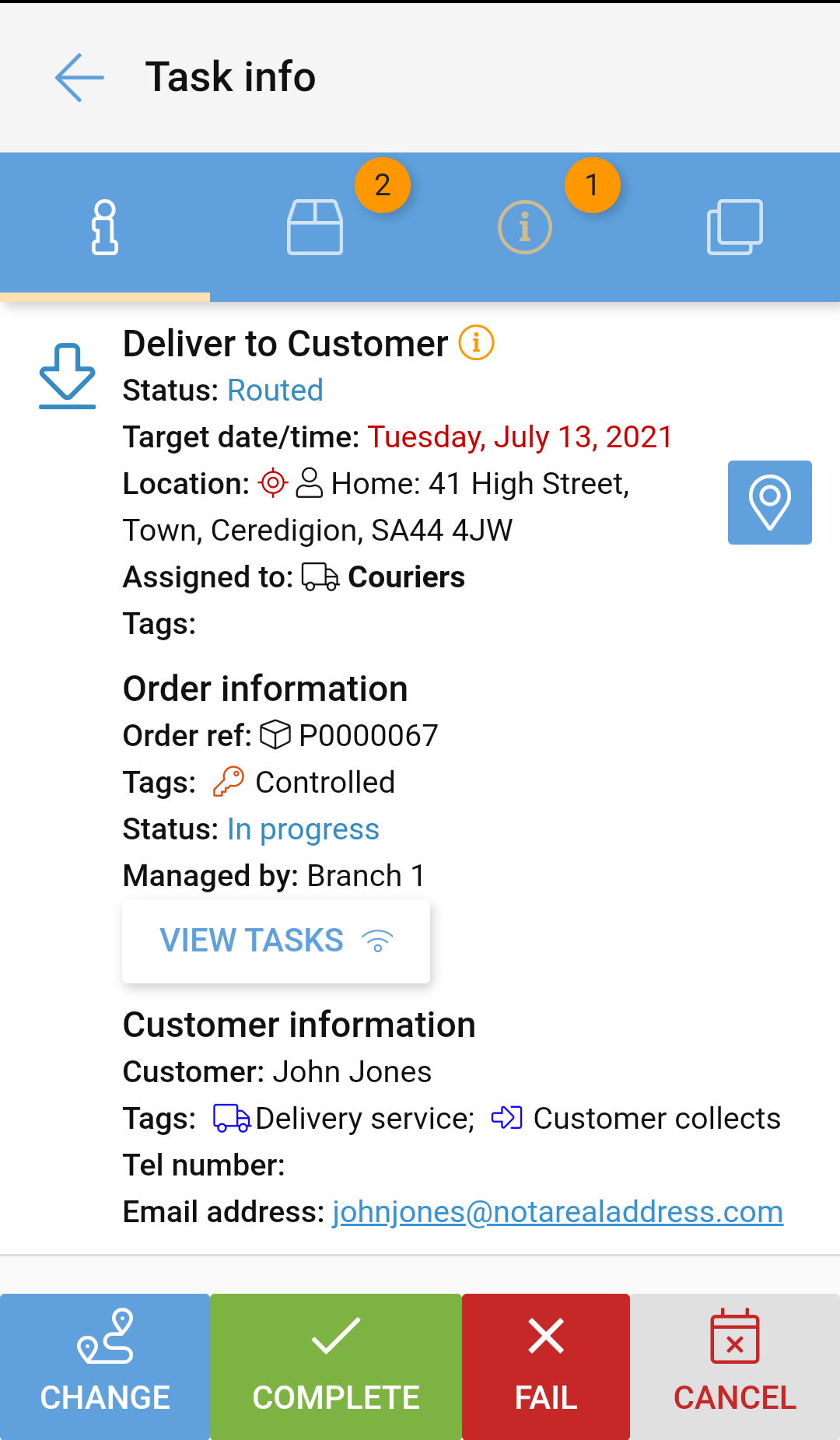 Tap CHANGE to move the task to another route or remove it from the route altogether.