Watch the Video
Managing Communications
To manage any communication sent through PDM, go to the Communication module under the main menu. Here you can view the communication details, view/edit associated customers and orders, and resend/cancel communication.

Tabs along the top allow you to view All communications, those sent Yesterday or Today, and Unsent or Failed communications. 
Clicking on the + next to a communication will show you the message itself:

 
Right-clicking anywhere on a communication opens up another menu, allowing you to view/edit the relevant customer and order, as well as resending or cancelling the communication where possible: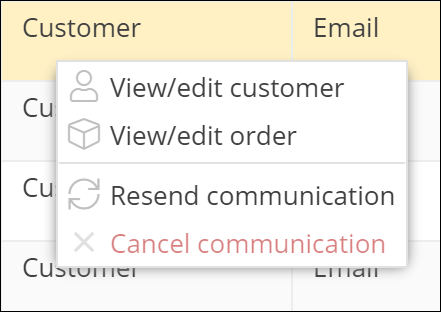 For more information on setting up automatic notifications, see the Event Notifications tutorial.