New version of app released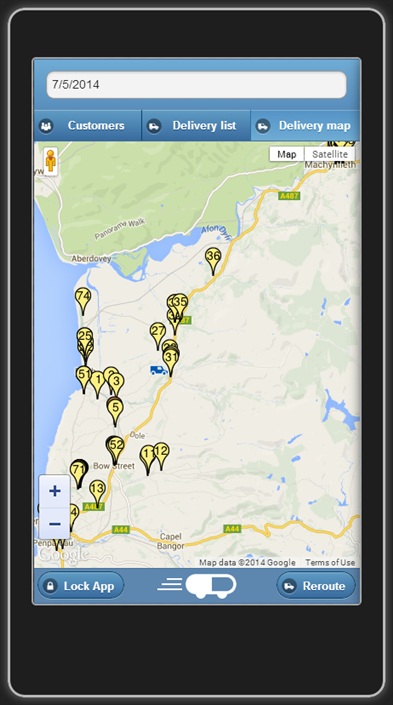 We have just released an update to the app on Google Play. This update will soon be available on the Apple App Store too. This new version includes a new screen which shows all of the deliveries plus your current position on an interactive map. Each delivery is represented by coloured pins (similar to the courier tracker in the Online Delivery Manager site) which identify the delivery status. The user can tap on a pin to update the delivery. The map can easily be zoomed and panned using the usual touch-screen controls.
The new map feature makes it even easier to plan your delivery route especially for couriers unfamiliar with the patient locations. The driver can choose a different delivery sequence than the one suggested by the app if the map shows this to be advantageous. After performing a delivery the "Reroute" button can be used to re-order the suggested sequence as in the current version.
We are really excited about this upgrade because we think it ultimately save time and distance travelled.
We have also added some new fields to the app and to the Online Delivery Manager site. These are for viewing or recording the number of boxes/bags on a delivery and for listing the items being delivered.
You can upgrade to this new version in the usual way via Google Play or, when available, via the Apple App Store.