What's New in Version 2.8.0
We are pleased to announce the release of version 2.8.0 of Pro Delivery Manager.
The mobile app for Android and iOS has also been updated to version 2.5.0. In order to benefit fully from the new features, ensure that your devices are all running the latest version of the mobile app.
This new version includes several suggestions voted for, or funded by current users of PDM!
Printable "Runsheets"
A new tab in the "Deliveries" admin module allows runsheets to be printed for selected dates and couriers. In addition the runsheets can be sent to any email address. See the screen shot below.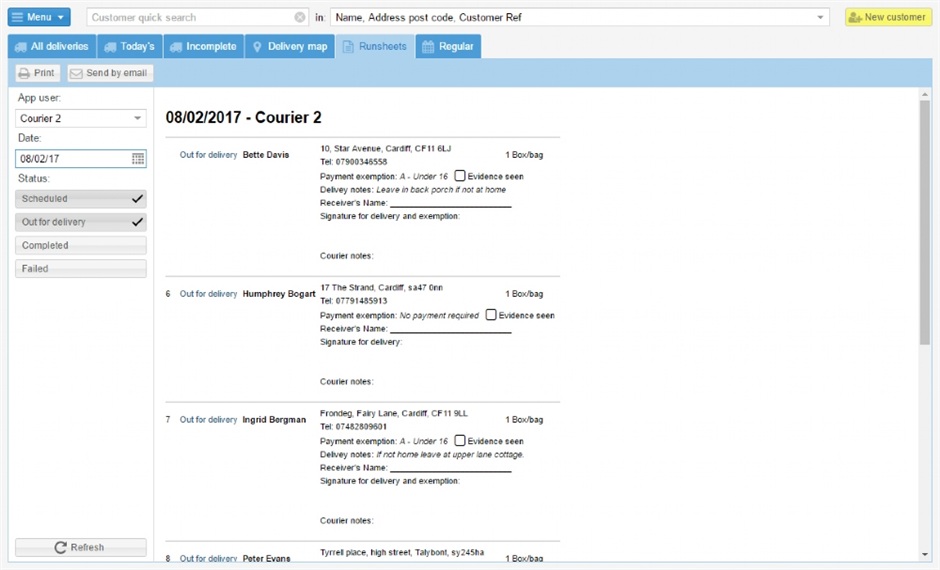 New Report for Targeting Inefficiencies
A new "Delivery totals by customer" report has been added to the admin "Reports" module. This report allows you to view the total number of deliveries scheduled for each customer between selected dates. By default, the report shows the total number of deliveries in descending order, easily allowing inefficiencies to be found and addressed. See the screen shot below.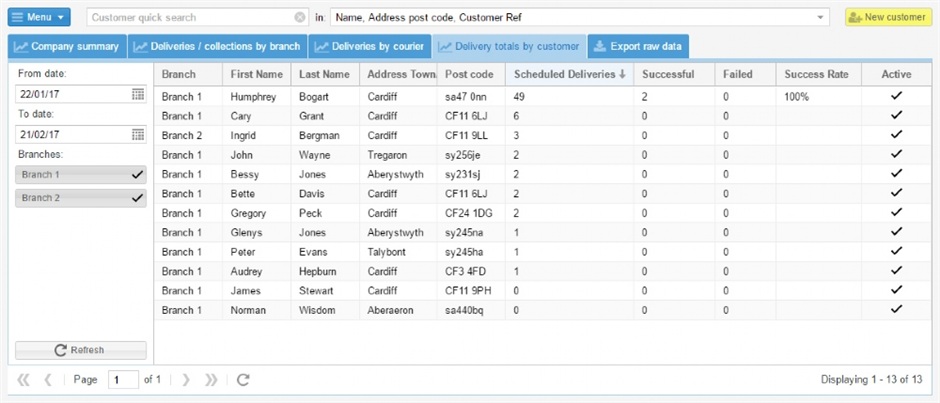 Timed Delivery Routing Option
A new routing option for timed deliveries has been added. This complements the existing options for routing manually, by next nearest delivery or by optimal route. When a delivery is assigned to a courier configured for timed delivery routing (see app user settings), an optional box allows you to specify a time for the delivery. Timed deliveries are sorted by time of day and scheduled times are displayed in the mobile app.
Note: At this time, deliveries that are not allocated to a courier cannot be given a scheduled time (or a manual sequence number). However, if such deliveries are subsequently allocated to an app user (via the admin system) that uses one of these routing types, the delivery time or sequence number can then be set.
Auto Capitalisation of Names and Addresses
When creating a new customer in the admin system, the first letter of the customer's names and address are now automatically capitalised.