PDM makes BBC headlines!
We were thrilled to see the release of an exciting BBC article on 11 January.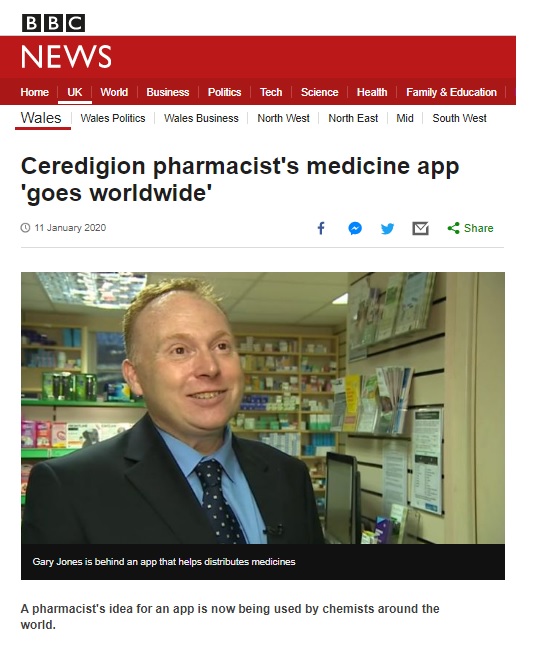 PDM is truly international - serving pharmacies and businesses in Canada, Australia, US as well as the UK.
With the backing of the National Pharmaceuticals Association in 2018 the platform has grown to support over 6000 users, serving over 700 branches.

Gary Jones, founder of PDM, hints at some exciting new developments coming soon:
"It was originally designed for pharmacy but we just found that other people were [downloading] it from the Google Play store and using it. [The app is] ideal for small businesses that do a delivery as part of their business."

We're pleased to announce that version 3 will be released soon - the new version will not only include upgrades to usability and functionality, but also extends nicely into order management and streamlining.

Stay tuned to the blog for more info on what the new version will include!