First Round of Updates: v3 new Reporting module
Lots of work behind the scenes has been happening here at PDM.
Along with optimisation to make using PDM faster than ever, in this first round of updates we've redesigned and released a new version of the Reporting module.
We have had a great deal of feedback from V3 users and have implemented the following key updates to the module:
1. Reports are now separated into tabs rather than grouped all together in one long list.

2. You can select the period for which you wish to view a report. When selecting the "Week" or "Month" periods you can now see daily totals rather than just monthly as before.


3. The reports load faster than previously.
4. You can export the reports in various formats - Excel (xml, xlsx), CSV, TSV and HTML.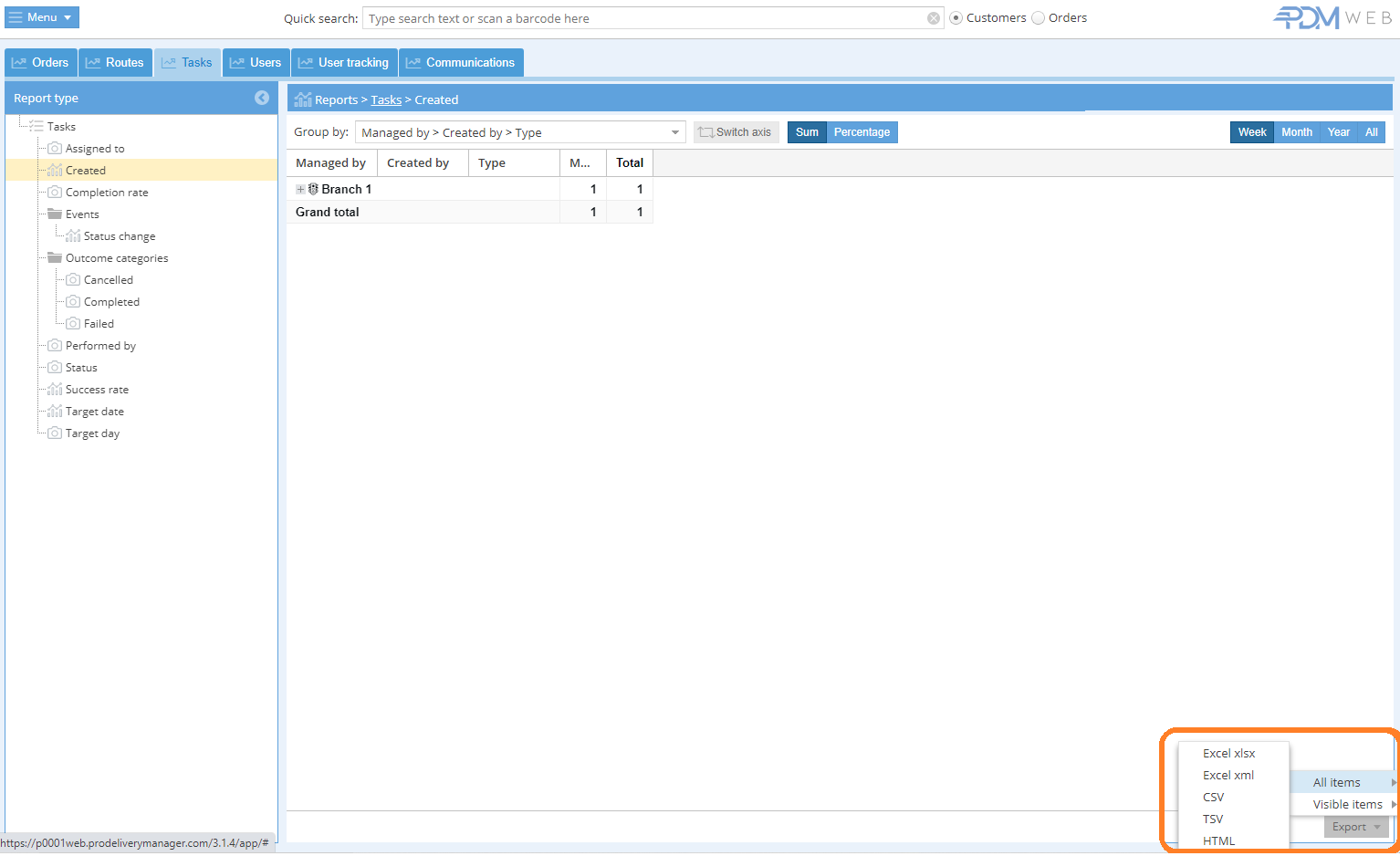 We've also expanded the usability of other modules - you can now export customer, order, and task data in the various formats - Excel (xml, xlsx), CSV, TSV, and HTML. Right now, you can only export one page of data at a time, but we will be extending this tool to allow for multi-page export in a future update.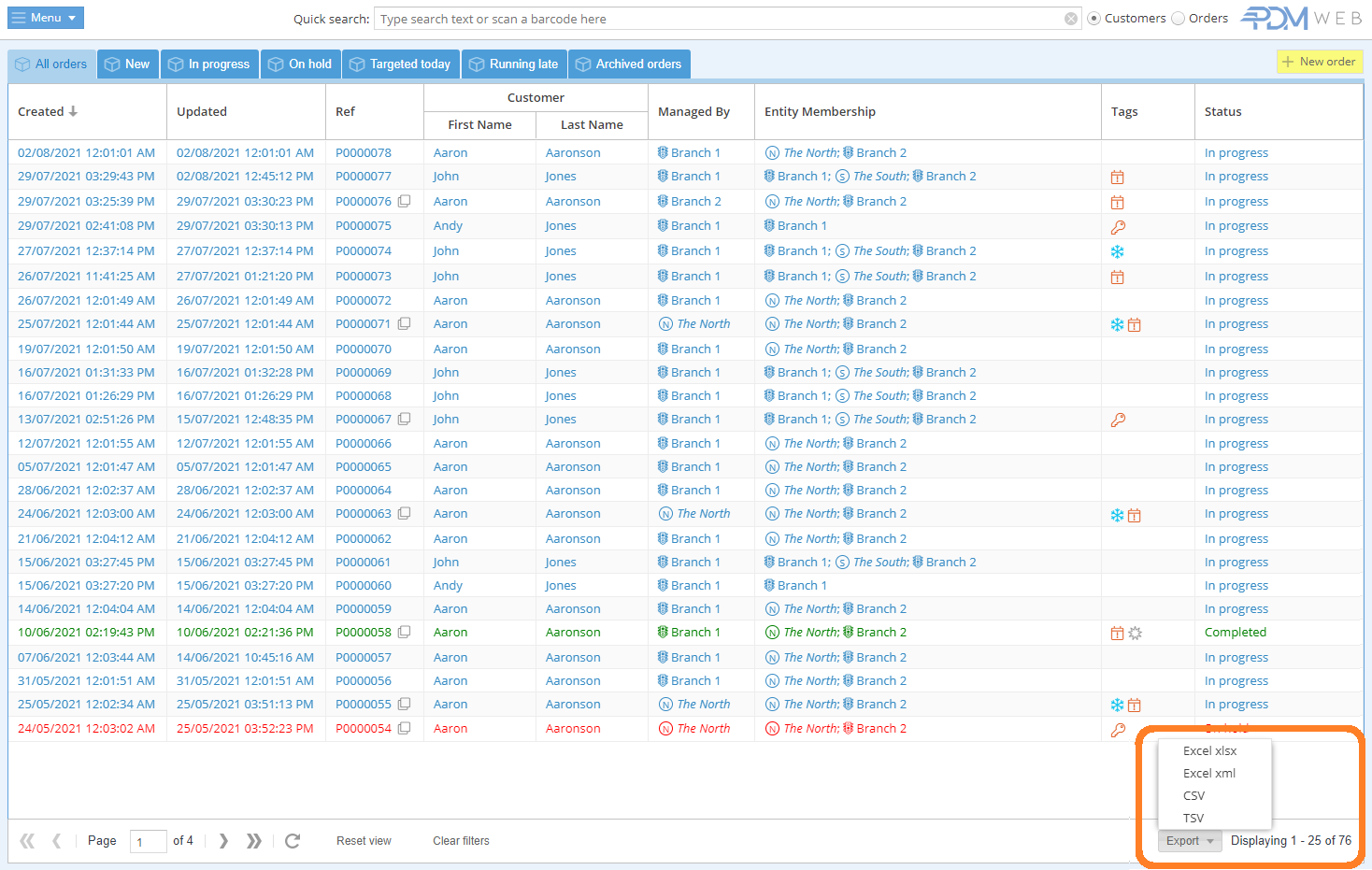 Stay tuned to the blog for more updates to PDM v3 coming soon!