New! Quick Order Tool
One of the most requested features for using PDM App was a "Quick Order" feature.
This is now available on v3.1.8 of PDM App which was released in April 2022.
Quick Order Tool - PDM App


The Quick Order button within the customer screen will create an order for the customer without asking for any extra confirmation. For a Quick Order to be successful, defaults need to be saved on the customer account. 
These can be set within PDM Web quickly and easily.
So, a Quick Order will not add automatically if the customer who is a member of multiple entities has no default entity set on their account. Instead, you will be prompted to enter the missing information before saving the order.
When using the Quick Order feature, the number of open orders will increase with each successful order created.
Plus an 'Add New Order' option within the Customer screen: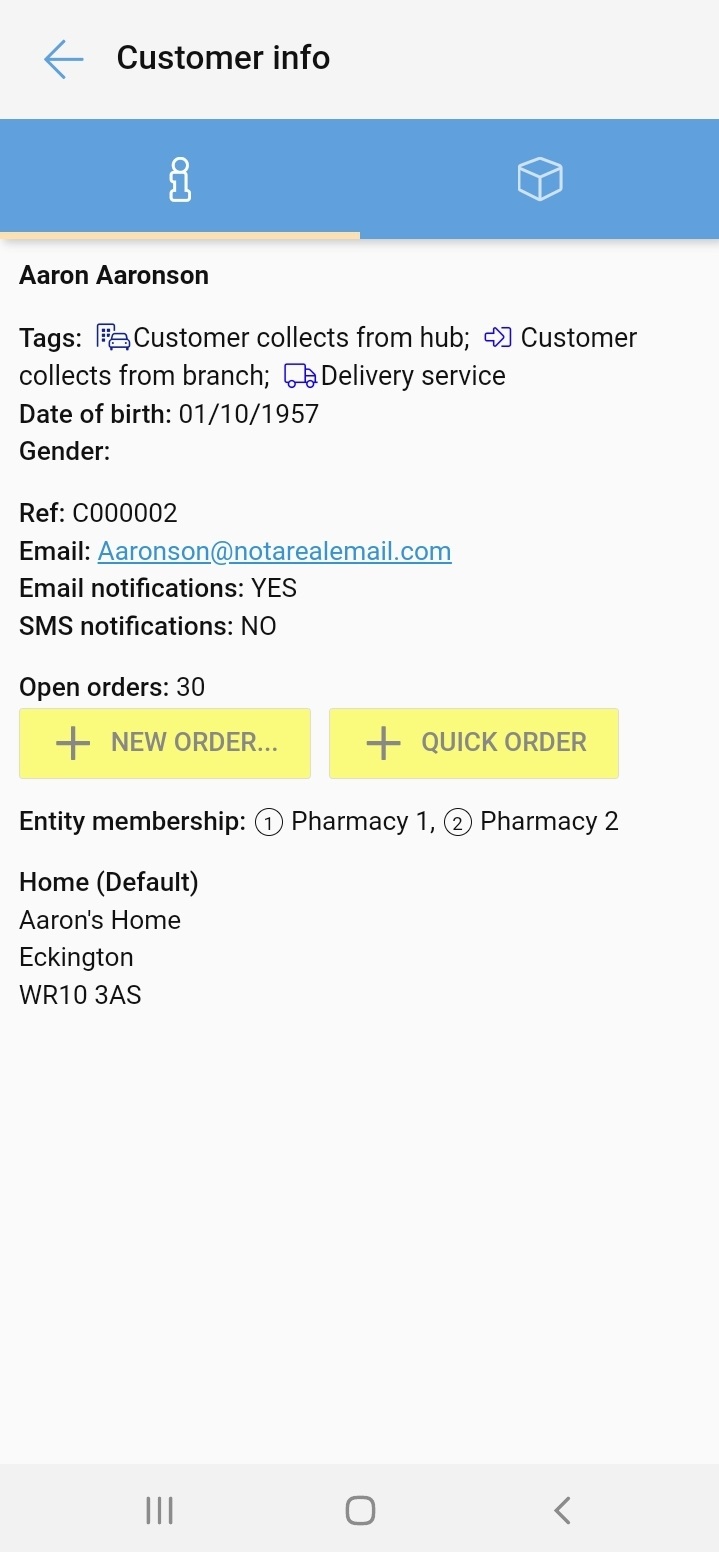 You can also create a new order from the Customer screen by tapping on the yellow Add New Order button next to the Quick Order button. This speeds up the creation of a new order, but still gives control over order details.
​We're so pleased to announce the roll out these new features that will streamline the PDM App user experience for all V3 users.​​​​​​