Watch the Video
Creating Your First Entity
When you first log onto PDM Web, you'll already have a default entity based on the company information you entered when you created your account.
Entities could represent physical locations, such as offices, depots, or hubs; or virtual locations such as delivery regions. Every user must be a member of an entity, so it's important to create the entities you need before you start creating users or setting anything else up.
To do this, click on Menu, then Administration. This will take you to the Administration menu. In the left column, click on Company entities. This will show you details on any current entities, including your default entity.
To check the details on an existing entity, double-click on the name or right-click and select View/edit entity. You can delete the entity, save your changes, or discard any changes using the relevant buttons at the bottom of the screen.

If you need to create a new entity, make sure you're on the company entities page and click on the yellow + New entity button in the top right corner.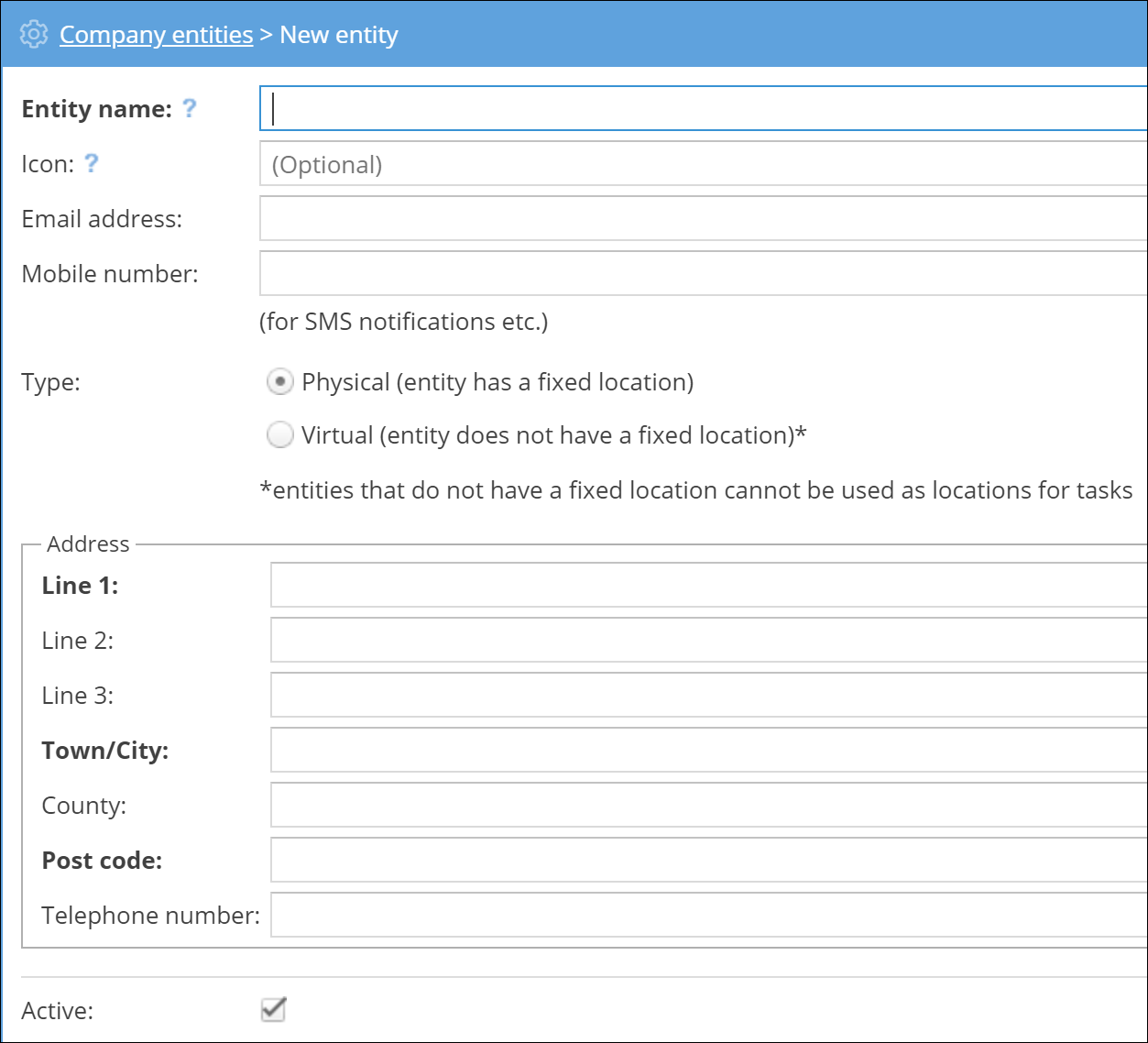 Required fields are in bold text. In this case, you need to enter an entity name along with the address details if the entity has a physical location. Correct location details are important to enable accurate routing via the app.
For your first entity, we recommend the main location you'll be using to arrange deliveries. 
Once you're happy with all the details, click Save.
Congratulations, you've created your first entity!