Davies Chemists
Introduction
Davies Chemists trialled the prescription [PDM] system and app [and] was one of the first pharmacies to adopt [PDM].
Being part of a group of pharmacies, the owner was interested in the system to see if it was something he could implement in his other pharmacies.
Davies Chemists trialled the system for a few weeks, providing valuable feedback to [PDM] which enabled us to develop the system further.
So, after using the system for a period of time, what conclusion was reached?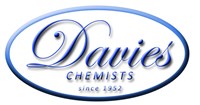 The time savings - and therefore cost savings - have been substantial.
What they say:
"Having used the system in one branch for nearly a month I am now able to offer an appraisal:
the system is very effective and efficient. So much so, we are in the process of rolling it our to our other pharmacies. We will have complete coverage in our Swansea Valley pharmacies by the beginning of July, with our Briton Ferry pharmacies on-board not long after.
The time savings (and therefore cost savings) have been substantial. In our pilot site, we have one delivery driver who works 9am-1.30pm. Until this system was in place we were paying an additional driver for at least 2 hours per day (he operates in another branch on a daily basis, contracted for 12.5 hours per week, he was claiming 20-30 hours per week due to extras in Ystalyfera), the system has resulted in his claims returning to 13-15 hours per week.
The ability to scan in patients, and add patients from the handset, will remove disruption created for the pharmacy team.
It is worth noting that you should assess which telephone network you wish to use as this does affect the operation of the back office and the communication with the customer. e.g. we used Vodafone in Ystalyfera, and it turns out that they cover one household in the whole of the valley!
Several "Disagreements" have been resolved by using the back office monitoring system, with customers claiming to have not received a delivery. A quick check of the back office shows who signed for the delivery, at what time, and exactly where the delivery was left (by prior arrangement).
I would recommend the system to any pharmacy that performs more than 10 deliveries per day, or employs a driver for more than 3 hours per day (any less and savings are unlikely to cover the cost of the system)."
~ Ian Jenkins, Area Manager, Davies Chemists Ltd.