Watch the Video
Logging In
When you first download and open the app, you'll be asked to enter your Company ID.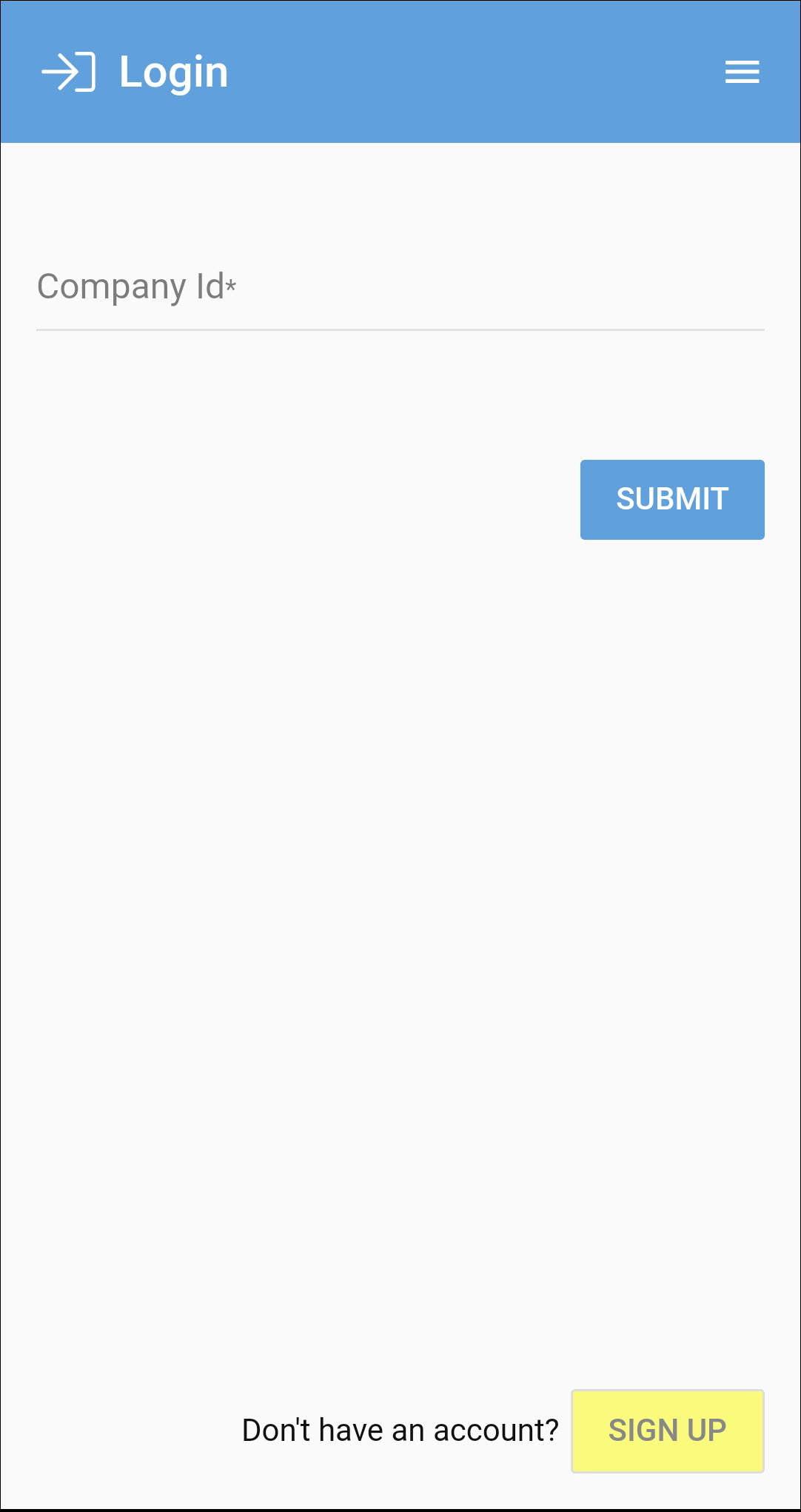 Enter your assigned ID and tap Submit.
If you don't already have a Company ID, you can sign up directly from the app.
Tap the yellow Sign Up button, enter your company details, and we'll assign you a Company ID to log in.
Once you've confirmed your Company ID, enter your email address and password and you'll be logged in.