Watch the Video
Modifying Orders
To learn how to deal with "On Hold" orders please see the tutorial: Updating Task Status.
To change the details for an order already in progress, either double-click on the order or right-click then select View/edit order.
You can then:
Change which entity is managing the order
Change the number of packages in the order
Add/amend any order notes
Add/remove any items in the order
Update the status of the current task
Customise any incomplete tasks
Add new tasks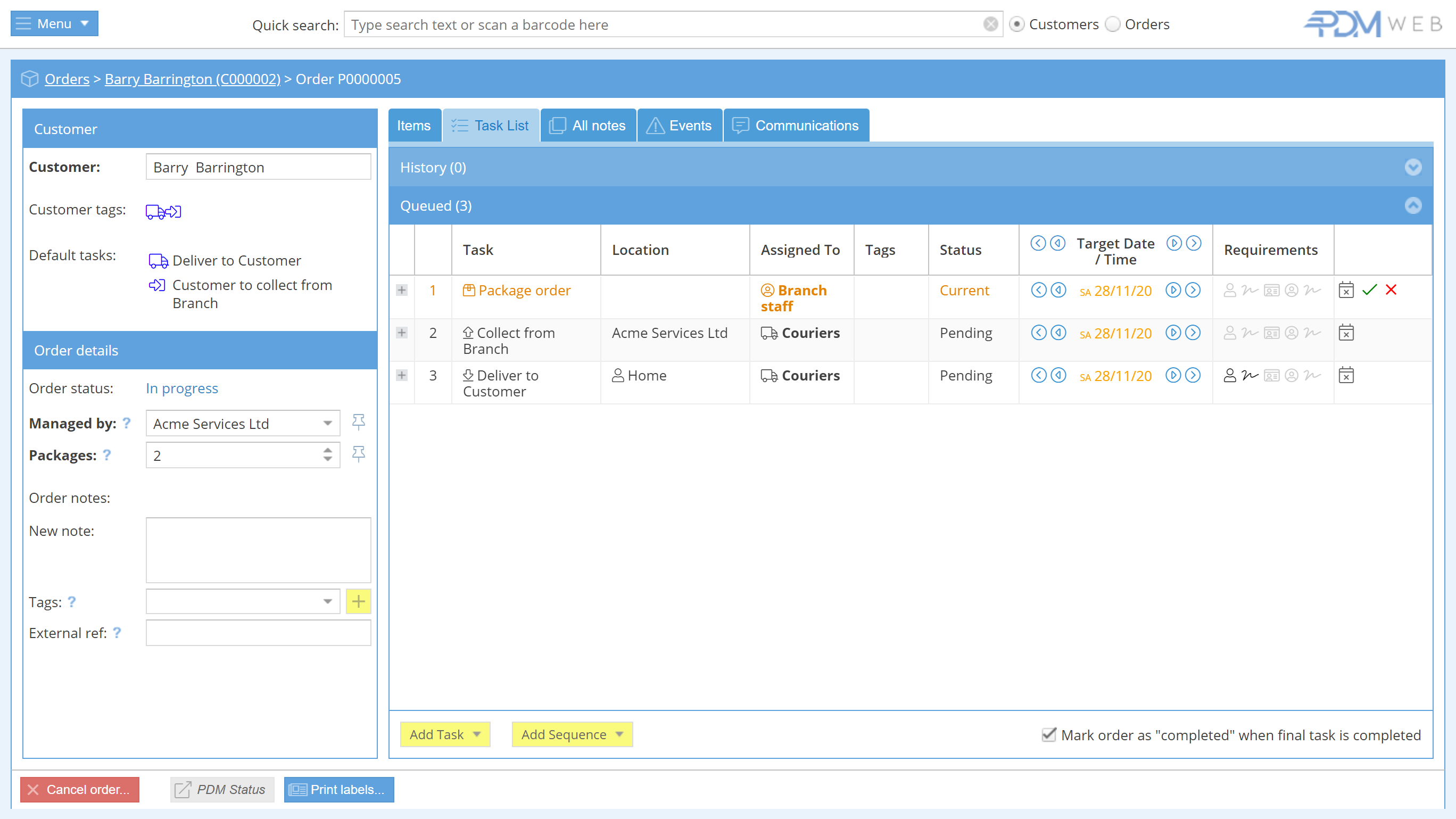 Remember to Save changes when you're done.
If the order is no longer going ahead, click the red X Cancel Order button. Record the reason for the cancellation and confirm who cancelled the order. You can also optionally include a note with further information.