Order Settings
With PDM Web, you can set certain defaults for how orders are created and managed. 
First, go to the Administration menu and click on Orders. 

Here, you can set orders to be automatically marked as complete when the final task in the order is completed. You can also choose whether or not to allow users to override this option on an order-by-order basis. 
You can also enable or disable 'sticky' task lead times. When enabled, changes to target dates for tasks and task sequences are remembered for the duration of the session. They will then be applied to any other orders created with those specific tasks.  
These options are all enabled by default. 
You can also manage your Outcome categories, specifically for cancelled orders.

There are five cancelled order categories by default, but you can easily add more categories if necessary. Click on the yellow + New category button and fill in the description.

You also have the option of configuring the PDM Status settings.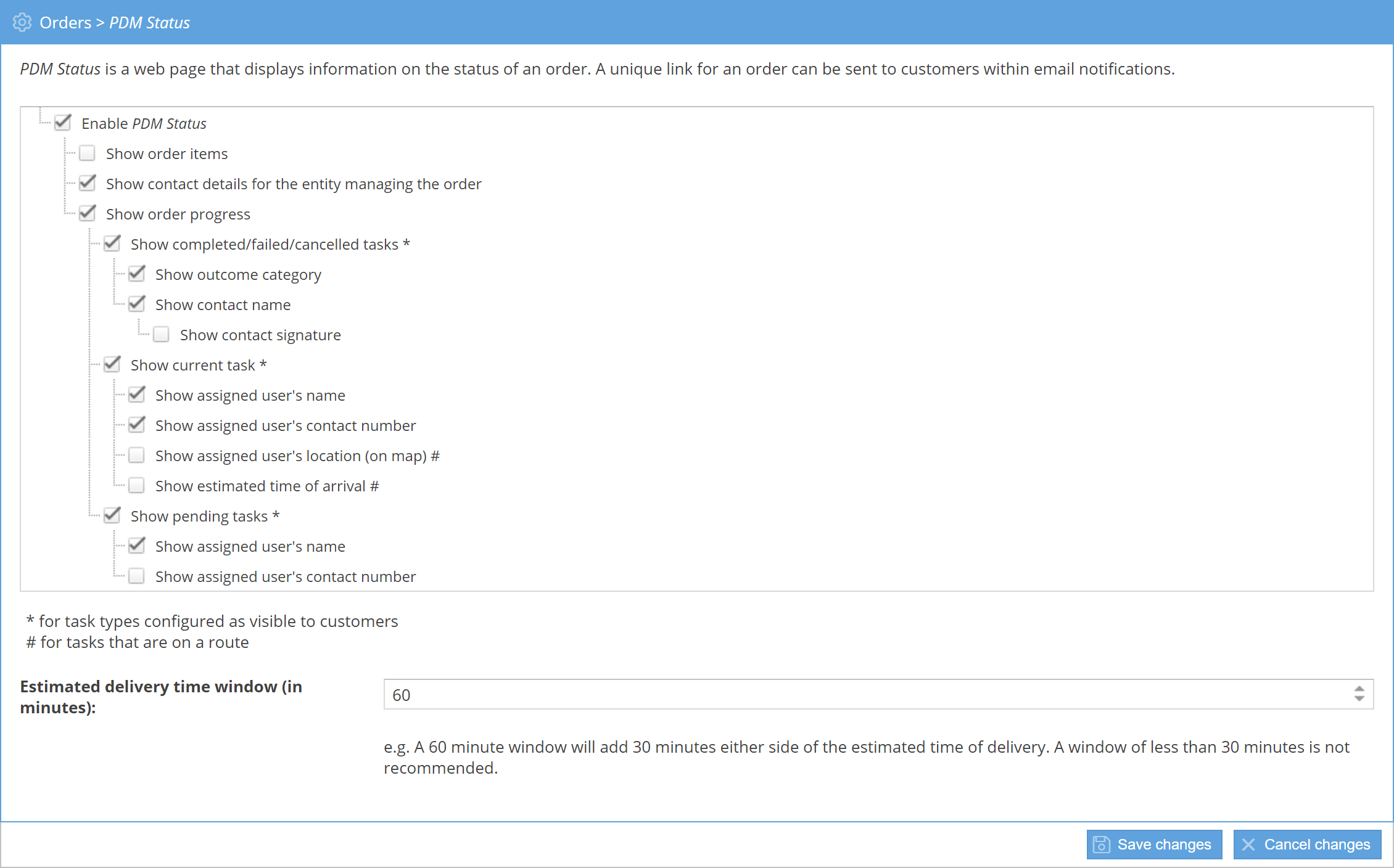 Here you choose what information is shown on the PDM Status page, as well as choosing how much time to allow in the estimated delivery time window. 
Make sure to save any changes when you're finished.