PDM & Positive Solutions (PSL Analyst)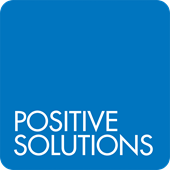 PDM is pleased to announce our partnership with Positive Solutions to provide a simple way for pharmacies to make those important deliveries to their patients using their PMR: Analyst.
You can use the PDM Web application or the PDM App on mobile to scan the PSL 2D barcodes to:
add patients
find patients, or
add new deliveries.
If you are already a PDM user, please note that registration to PDM version 3 is required to use this solution.
If you are an existing PSL Analyst user, you can sign up for a FREE trial here.
You may need to add a USB scanner to your system to enable PDM Web to read the 2D barcodes.
USB scanners are available from Positive Solutions; just check in with your Positive Solutions account manager for more information.
We've prepared an Analyst PDM User Guide - click here to access it for FREE.