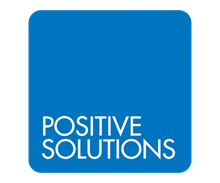 PDM & Positive Solutions
PDM is pleased to be partnering with Positive Solutions (PSL Analyst) to provide a simple way for pharmacies to make those important deliveries to their patients.
You can use the PDM Web application or the PDM mobile app to scan the PSL 2D barcodes to:
add patients
find patients, or
add new deliveries.
You may need to add a USB scanner to your system to enable PDM Web to read the 2D barcodes.
USB scanners are available from Positive Solutions; please contact your Positive Solutions account manager for more information.
If you are an existing PDM user, a new registration is required (version 3 of PDM) to activate this exciting new integration.
Any additional information stored against a patient will not be able to transferred across, but rest assured - you can still use your existing account whilst this is being set-up and tested to ensure a smooth continuity and transition for your patients and staff. Your previous history on your version 2 account of PDM will be kept available for reference for an indefinite period.