With PDM integration, EMIS' trusted service just got better!
For over 30 years, EMIS has been connecting healthcare professionals across the NHS with the information they need by providing them with instant access to electronic patient records via ProScript Connect.
Partnered with PDM, EMIS is able to provide a simple way for pharmacies to make those important deliveries to their patients.


You can use the PDM Web application or the PDM mobile app to scan the ProScript Connect 2D barcodes to:
add patients
find patients, or
add new deliveries
There are 2 ways you can use the EMIS barcode via PDM Web:
Via the scanner connected to ProScript Connect (this would require deactivating the Fast Scan function) or…

By installing a secondary barcode scanner that can be used directly with PDM Web.
If you are an existing PDM user, the new version of PDM (V3) is required to activate this useful integration.
We are now rolling out the new version to all V2 users and our Migration Support team will be in touch with each account in the coming months.
If you haven't heard from our team and would like to migrate to the new version, please send us an email with the subject 'Migration to V3' and one of the Migration Team will be in touch with the next steps to get your account moved over.
To read more about migration, check out our Migration Hub.
To register a new account as an EMIS customer, please follow the sign-up link on this page.
To learn how to use ProScript Connect with PDM, please click here to download the reference guide.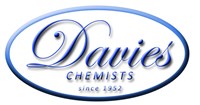 The time savings - and therefore cost savings - have been substantial.