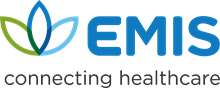 PDM & EMIS
For over 30 years, EMIS has been connecting healthcare professionals across the NHS with the
the information they need by providing them with instant access to electronic patient records via
ProScript Connect.


Partnered with PDM, EMIS is able to provide a simple way for pharmacies to make those
important deliveries to their patients.


You can use the PDM Web application or the PDM mobile app to scan the ProScript Connect 2D
barcodes to:
add patients
find patients, or
add new deliveries
Please note, there are 2 ways you can use the EMIS barcode via PDM Web:
Via the scanner connected to ProScript Connect (this would require deactivating the Fast Scan function) or…

Install a secondary barcode scanner that can be used directly with PDM Web.
If you are an existing PDM user, please note that a new registration is required to use this solution.
Any additional information stored against a patient will not be able to be transferred across however
if you did want to import those patient records where you have captured a mobile/email address to
utilise the communication features in your new account then this is possible and on scanning the
patient barcode, a lookup will occur to match patient records.


Rest assured, you can still use your existing account whilst this is being set up to ensure continuity of
service and you can keep your prior history in there for as long as you wish.