Event Notifications
PDM Web can automatically notify designated people of certain events. These notifications can be configured from the Administration menu, under Event notifications.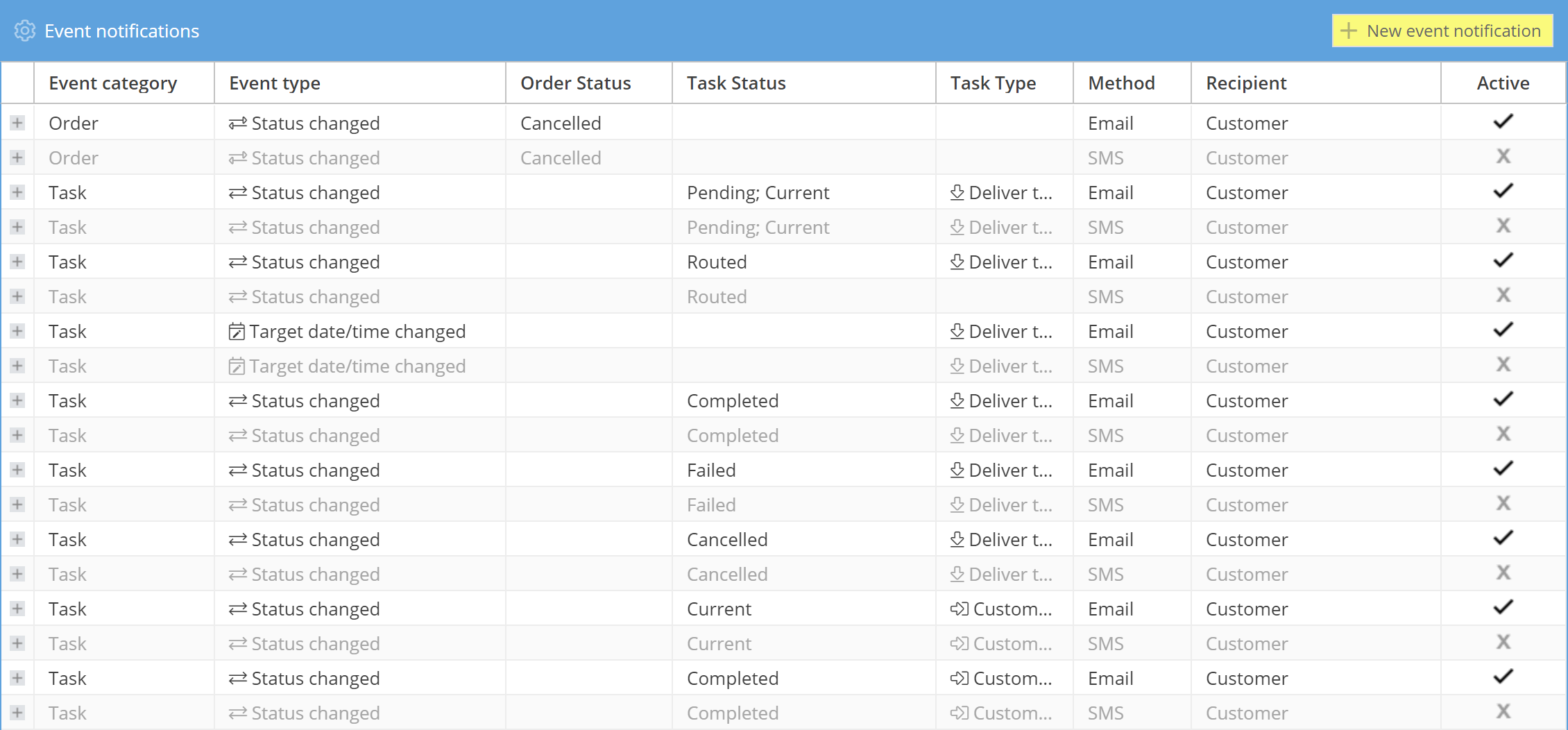 There are a number of active event notifications already in place for new users, set to notify customers of any changes to their order via email. Notifications can cover a wide variety of order and task events, be sent via email and/or SMS, and can be sent to customer contacts, users, or entities.
To see what the notification message looks like, click on the + symbol next to the event.

Any words in [[square brackets]] are placeholder text, and will be replaced with the specific details for that event. 
Creating and modifying event notifications
To create a new event notification, click on the yellow + New event notification button. 

For each event notification, you have to select:
Event type 

Order: Status changed
Task: Status changed
Task: Assigned user changed
Task: Target date/time changed

Method
Recipient

Customer
Customer secondary contacts
Assigned PDM users
Order managing entity
Task location entity
Once you've selected the event type, you'll then be asked to set up the rules that trigger the event.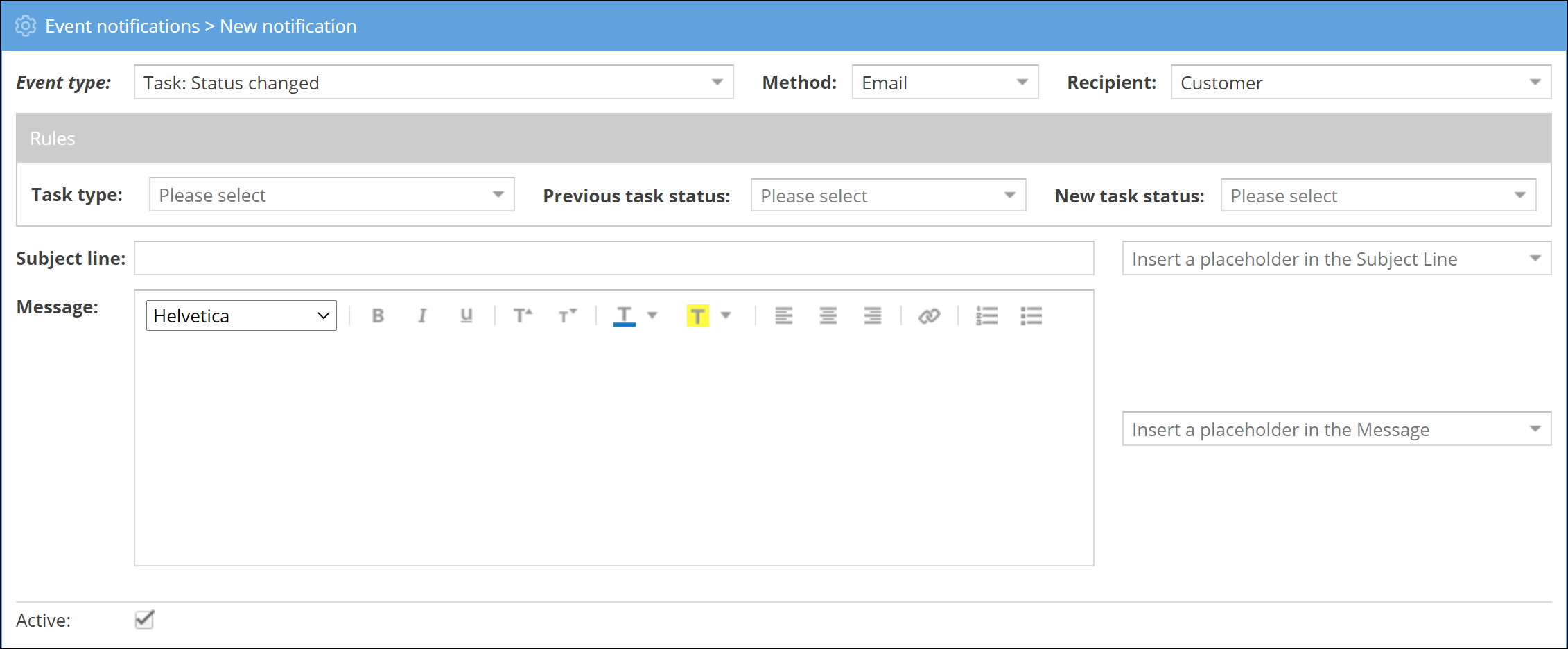 For example, if you want to send an event notification for an order status change, you'll be asked to choose the previous order status and the new order status.  If you want to send an event notification when the user assigned to a task changes, you'll be asked to choose the task type and status. Required fields are in bold text. 
Once you've selected the event type and chosen the rules for the notification, you can write your notification text. Choose a relevant subject line and write a clear message describing the event. You can choose [[placeholder text]] for the subject line and message to include specific event details.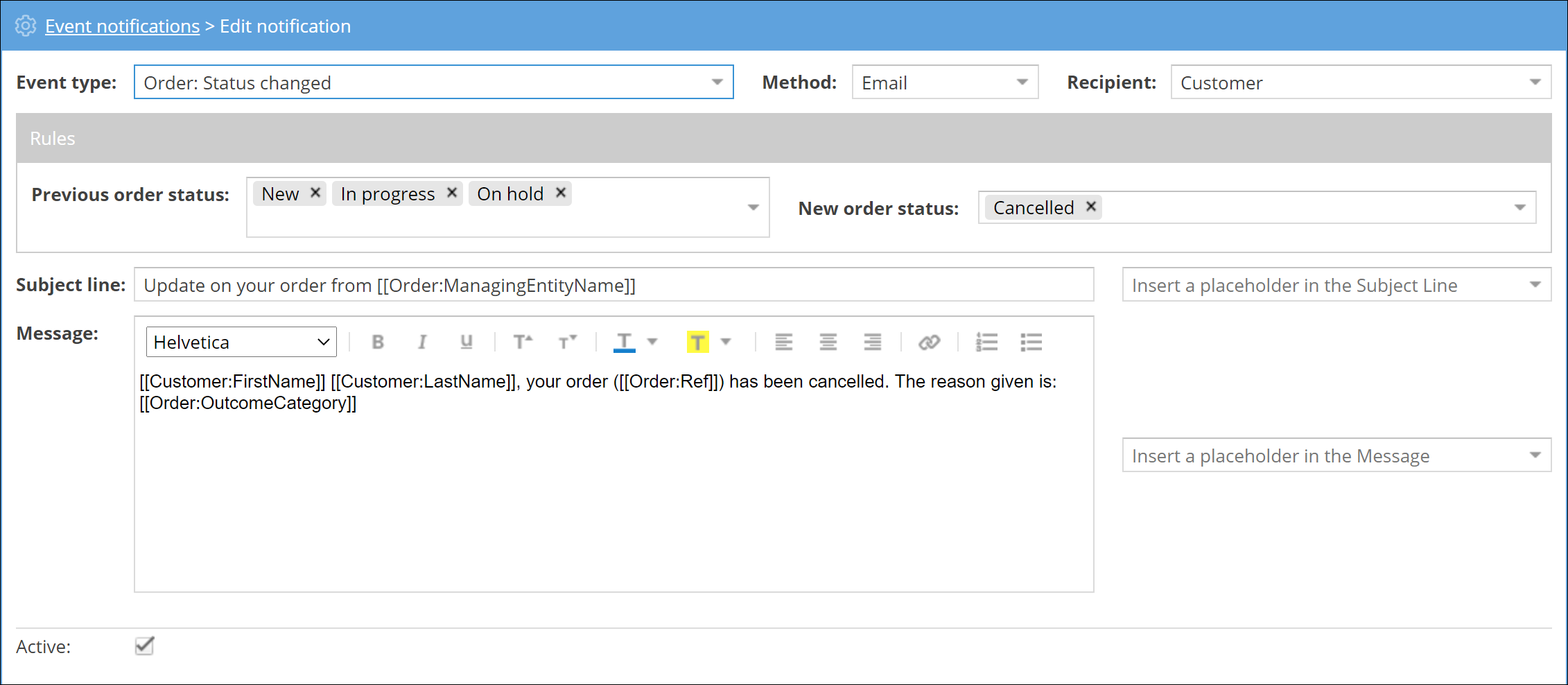 To edit an existing notification, either double-click on it from the Event notifications window, or right-click and click on View/edit event notification.
For more information on viewing sent or pending notifications, please read the Managing Communication tutorial.